NEW SEASON

Spring is here ! Temperatures are softening, the sun is reappearing and our interiors are also claiming their dose of vitamins and other little pleasures specific to this season.
So why not start by letting the light in our dining room, and welcome this beautiful season as it should by declaring the brunch season open!
To view this space with welcoming and friendly virtues in a new light, gently change elements of your daily decor and opt for trendy decorative details. For a table in tune with time, we focus on a contemporary decor and a touch of poetry.

.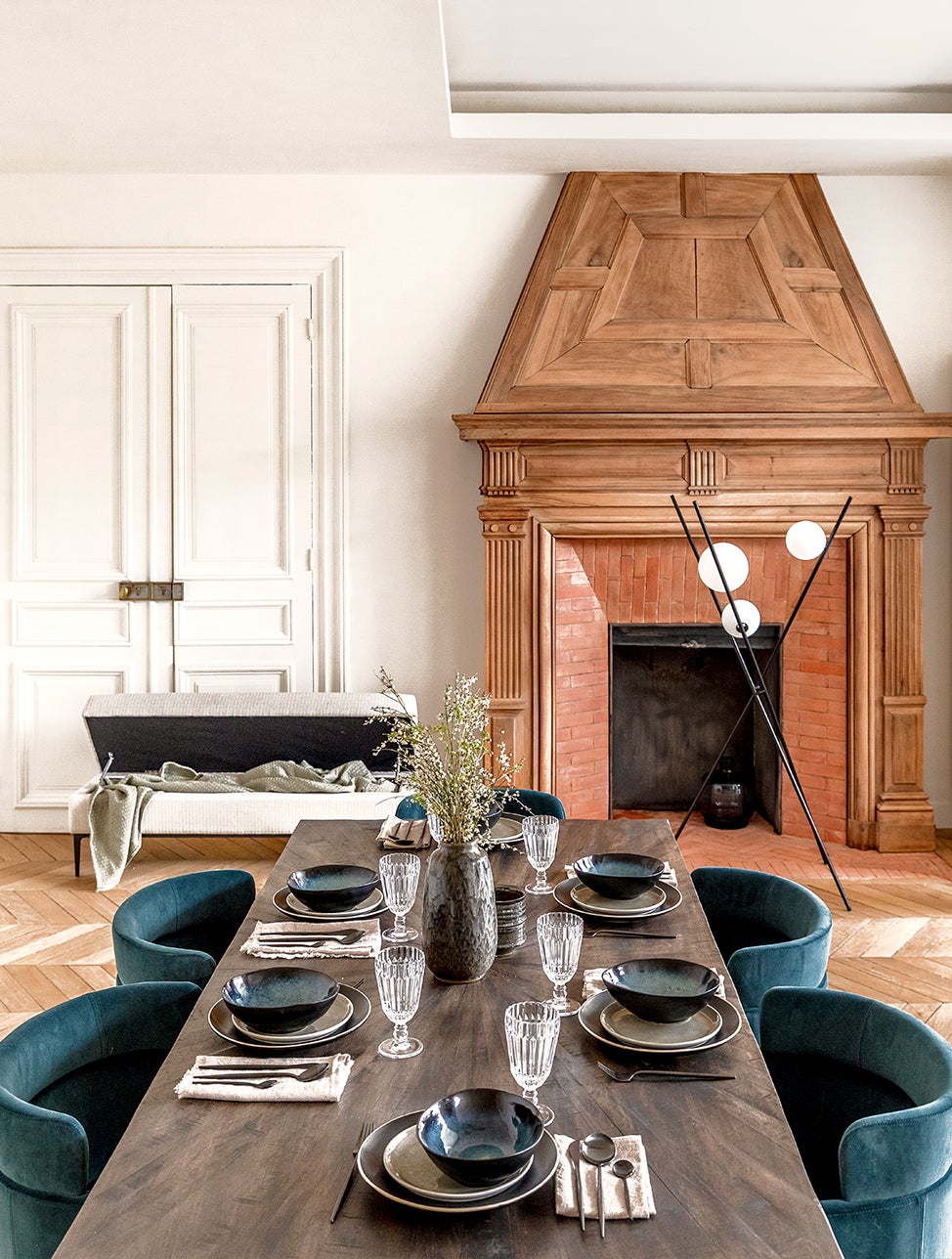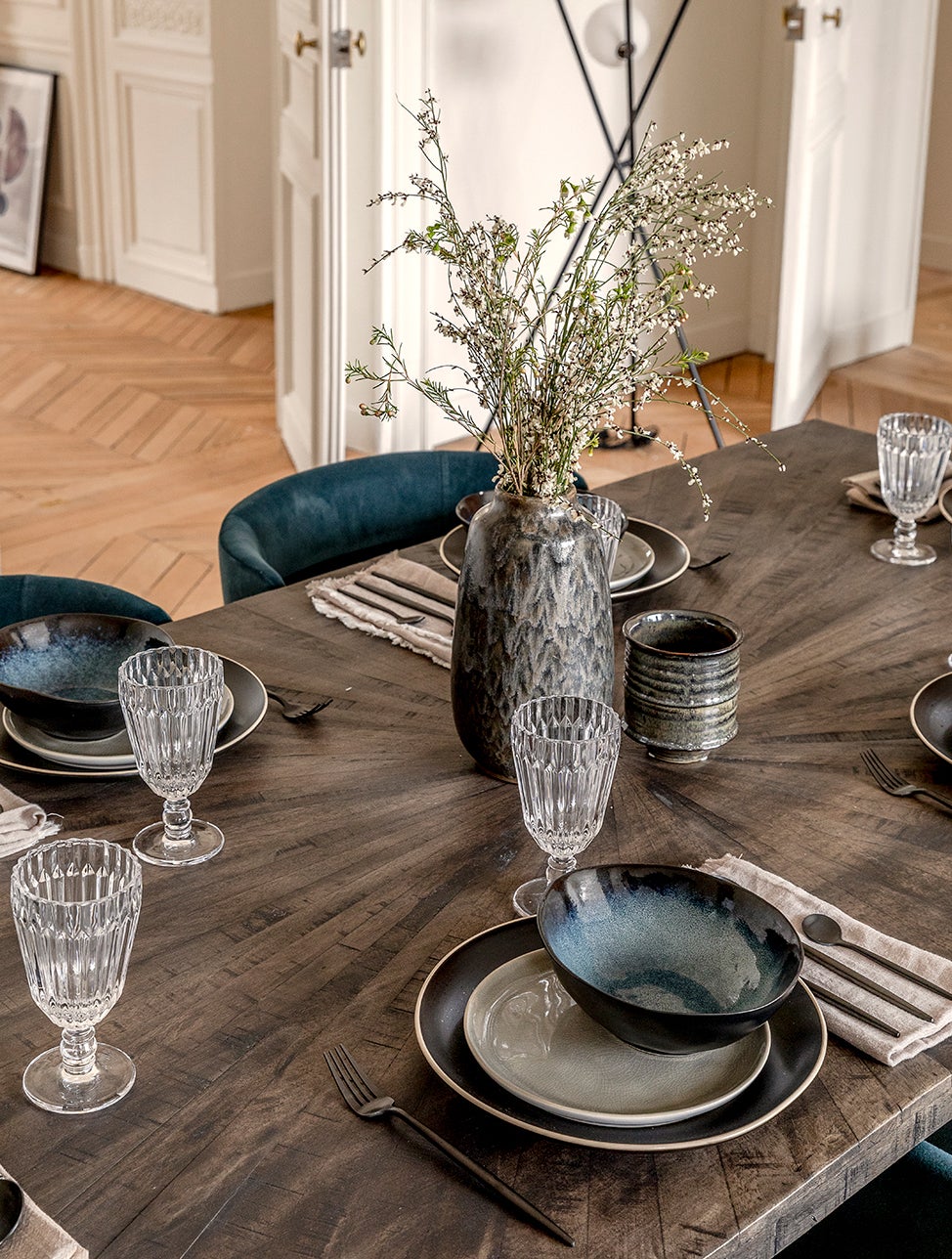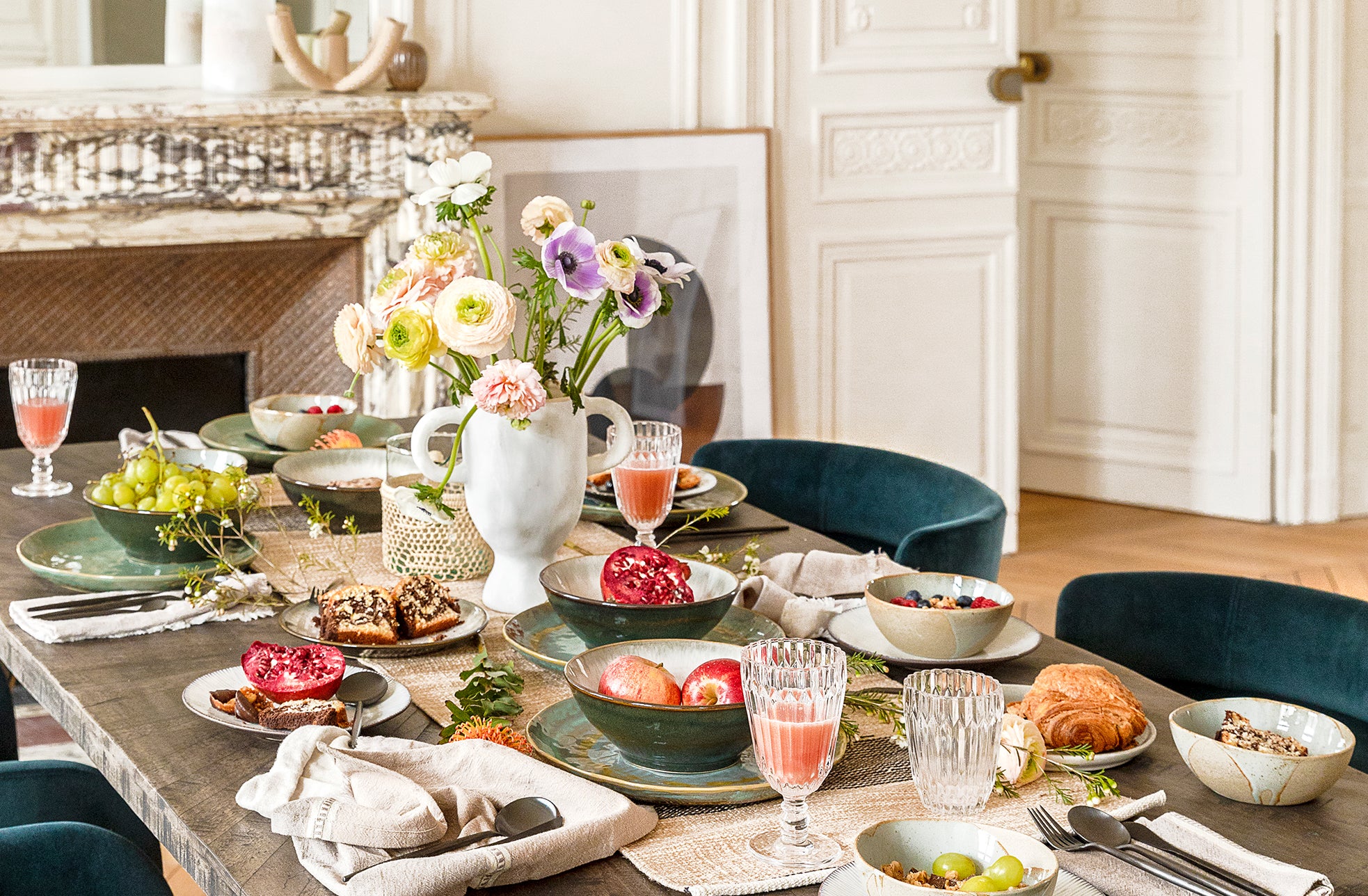 THE IDEAL TABLE

We are inspired by themes linked to nature by adopting a dining table with a generous design or wooden accessories - responsible - mixed with seasonal flowers for a bohemian-chic rendering, ideal to stick with the sunny days.
On the table, citrus fruits, pancakes and other sweets, whether homemade or not, will undoubtedly become more appetizing displayed in characterful tableware with arty, authentic and chic accents. But beware of the overload effect, your table must remain balanced and the colors harmonious between them.
For this moment of sharing and conviviality which it is difficult to resist, it is important not to neglect the foundations. We prefer them soft and comfortable to make the indisputable pleasure of Sunday brunch last as long as possible. And do not hesitate to play on an offbeat elegance by associating velvet with wood to infuse in turn a warm and highly contemporary atmosphere.