IN SITU -
Hôtel des Beaux Arts
-Hello, could you introduce your establishment?

L'Hôtel des Beaux-Arts has been a family-run boutique hotel for 4 generations, founded in Paris in 1957.
-If possible, could you tell us more about your renovation project? What were your motivations? What was the context?

The hotel is a historic building. As part of our expansion program, we created a glass roof in our courtyard. This glass roof, which opens and closes with the seasons, allows us to offer our guests a new reception area. They can enjoy a coffee or work in peace there.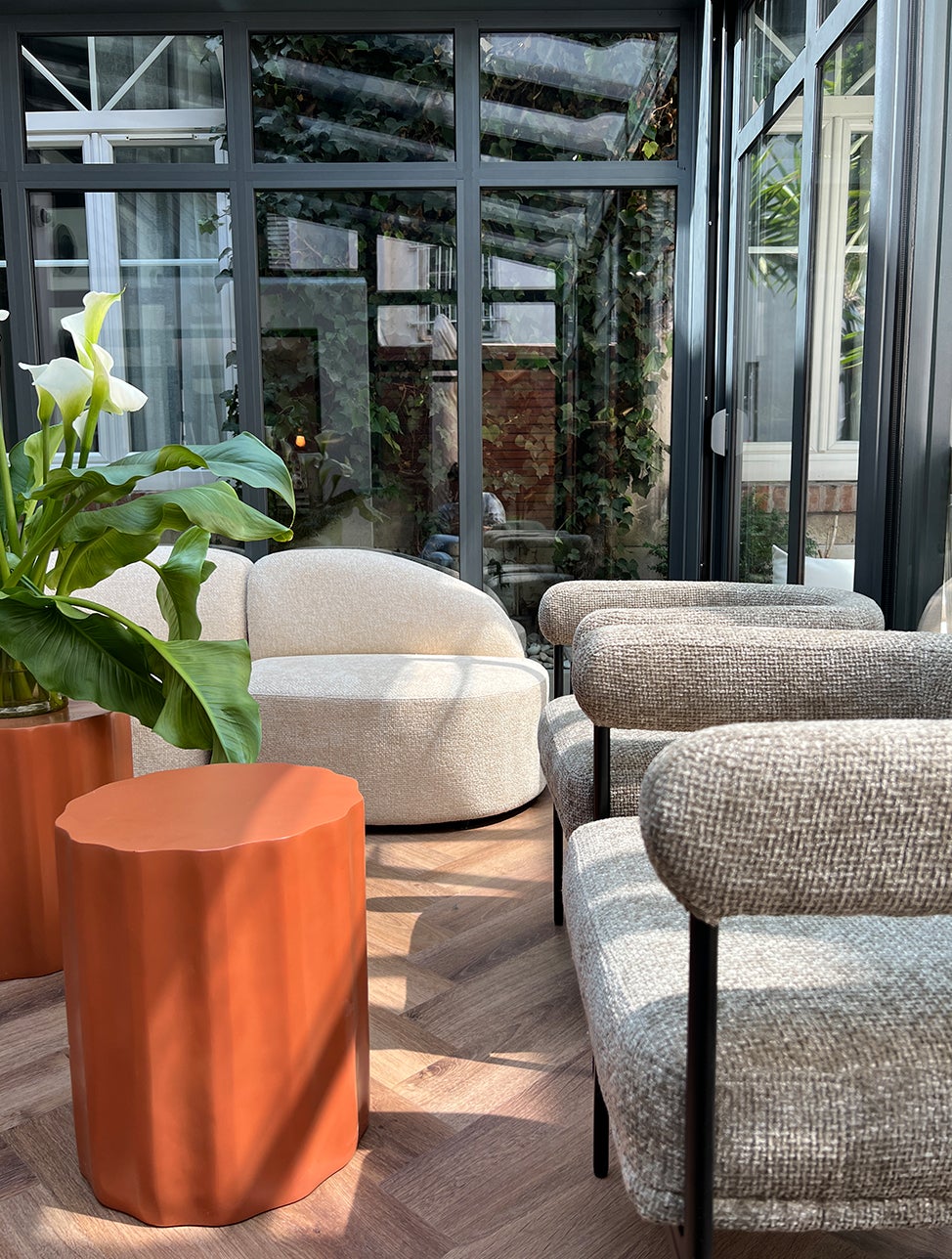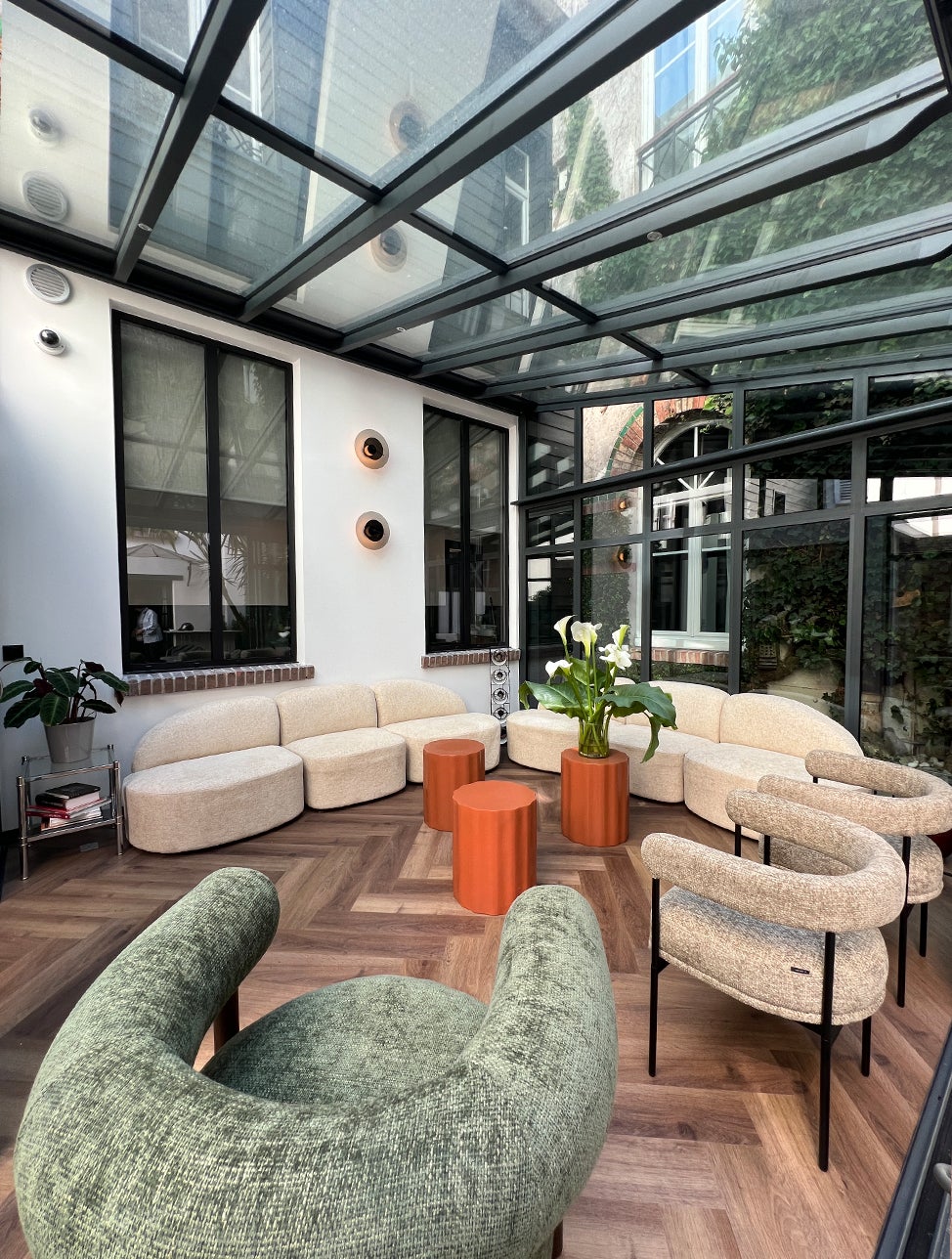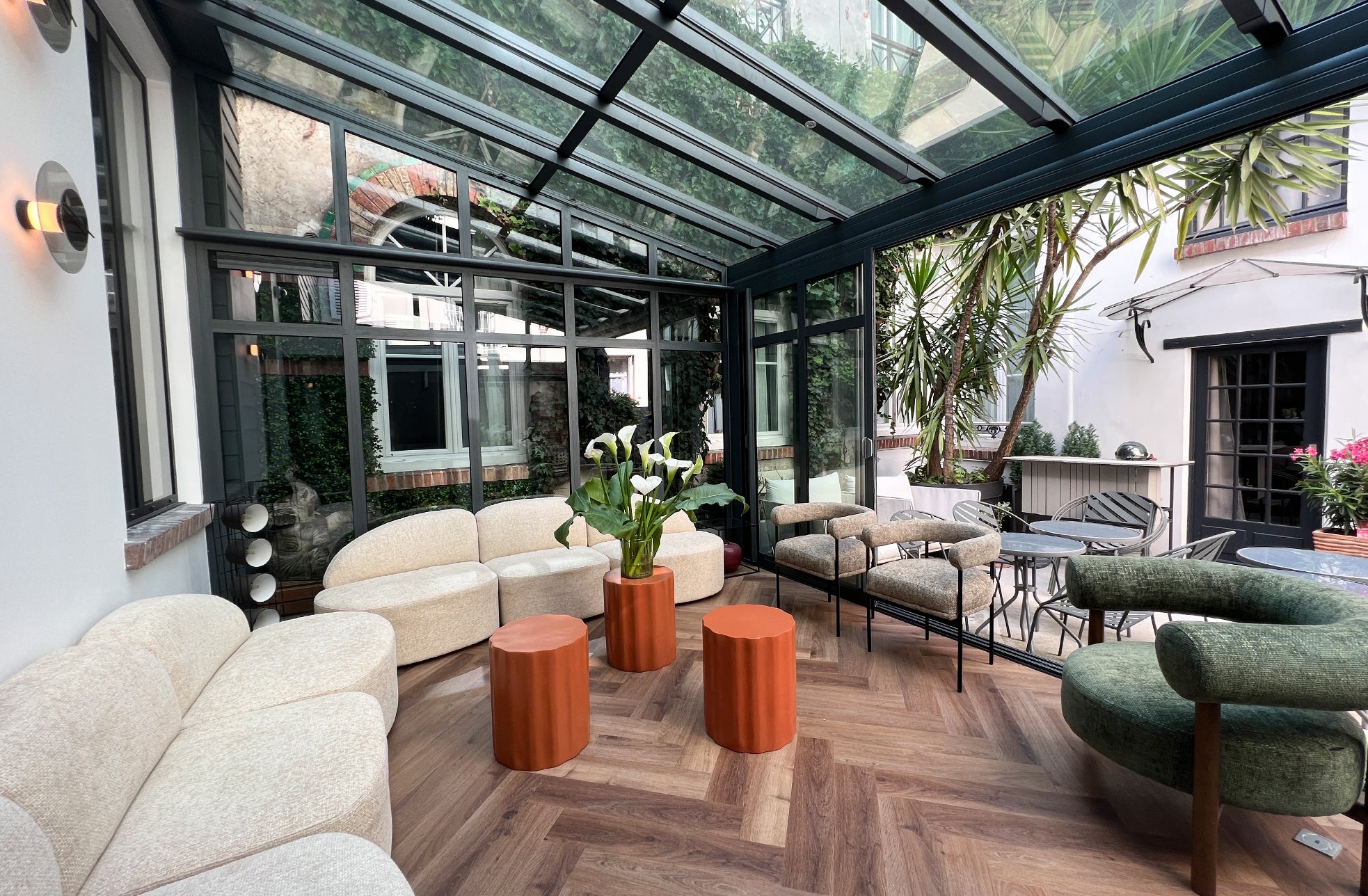 -What role does design play in the history of your establishment? In its core business?
Design occupies a central and inspiring place in the history of our hotel. We have managed to blend the heritage spirit of the building, with its wood panelling and beams, with a more modern, warm and minimalist decoration. In our hotel, history and innovation come together to create a unique Parisian hotel experience.
-What were your inspirations for this project?
For this green veranda, we drew inspiration from 1970s furniture, adding classic Parisian touches like our parquet flooring. Our goal was to create a warm space with minimalist and elegant furniture, playing with shades and textures. Beige and green are key colors in our hotel.
-What do you think about NV GALLERY?
For us, NV GALLERY is a brand that offers timeless, high-quality pieces.
-What is your favourite piece at NV GALLERY?
It's impossible to choose between the TODD sofa and the CAROL armchair! The TODD sofa, the centrepiece of our veranda, offers the modularity we needed in a hotel. Its low, open curves, without armrests are perfect for allowing our guests to work or enjoy a coffee in peace. As for the CAROL armchair, it's our team's favourite. Its enveloping design and green colour immediately won us over!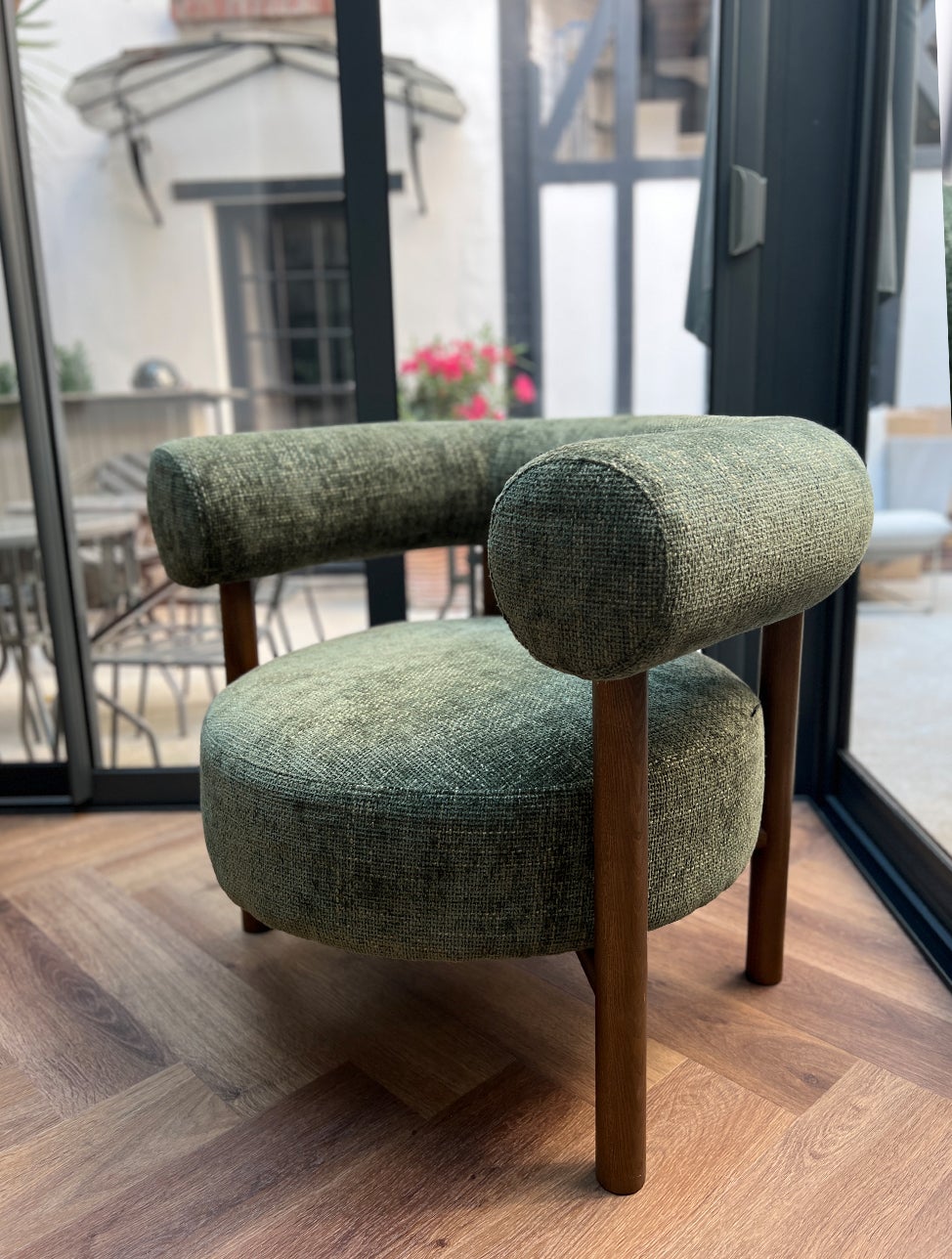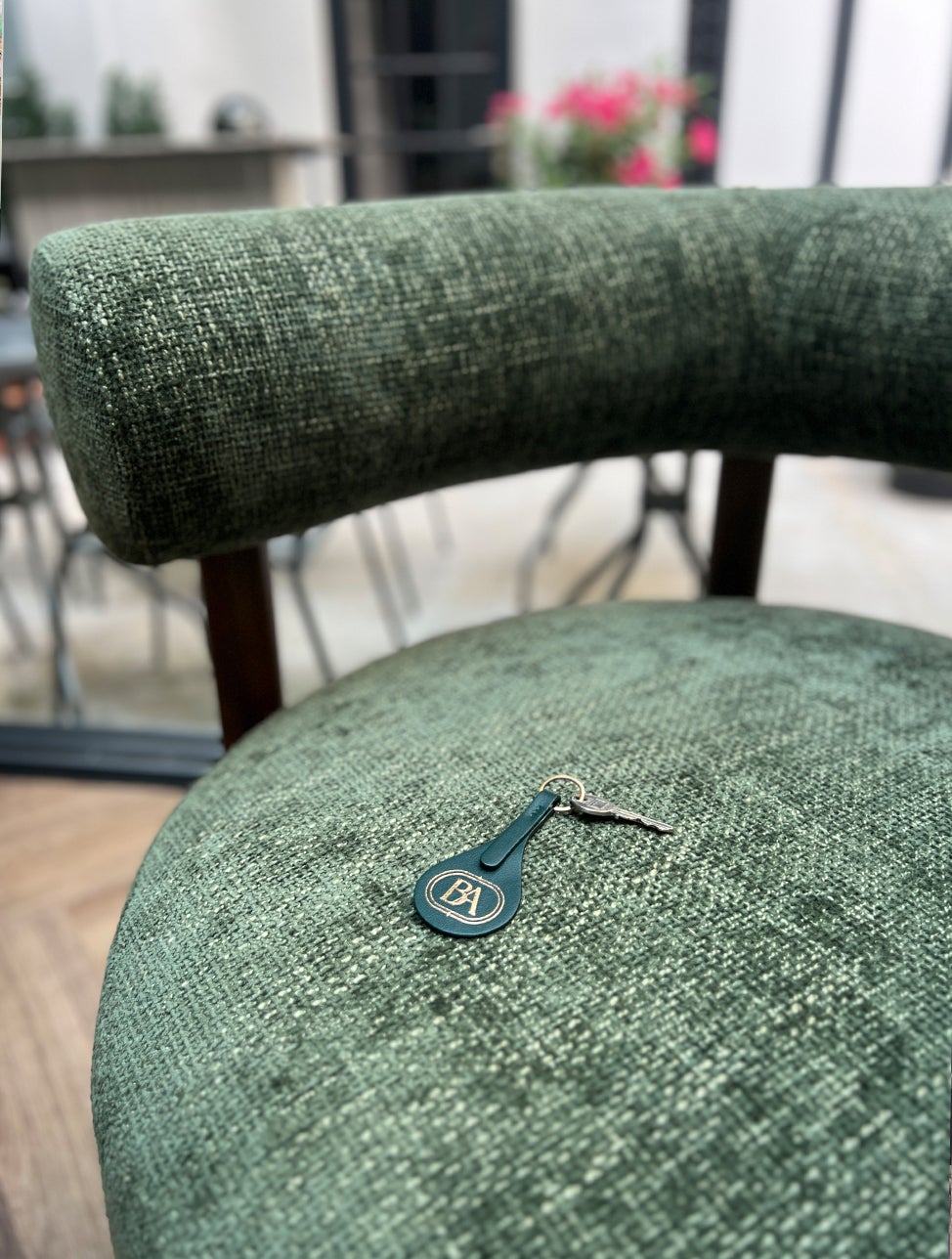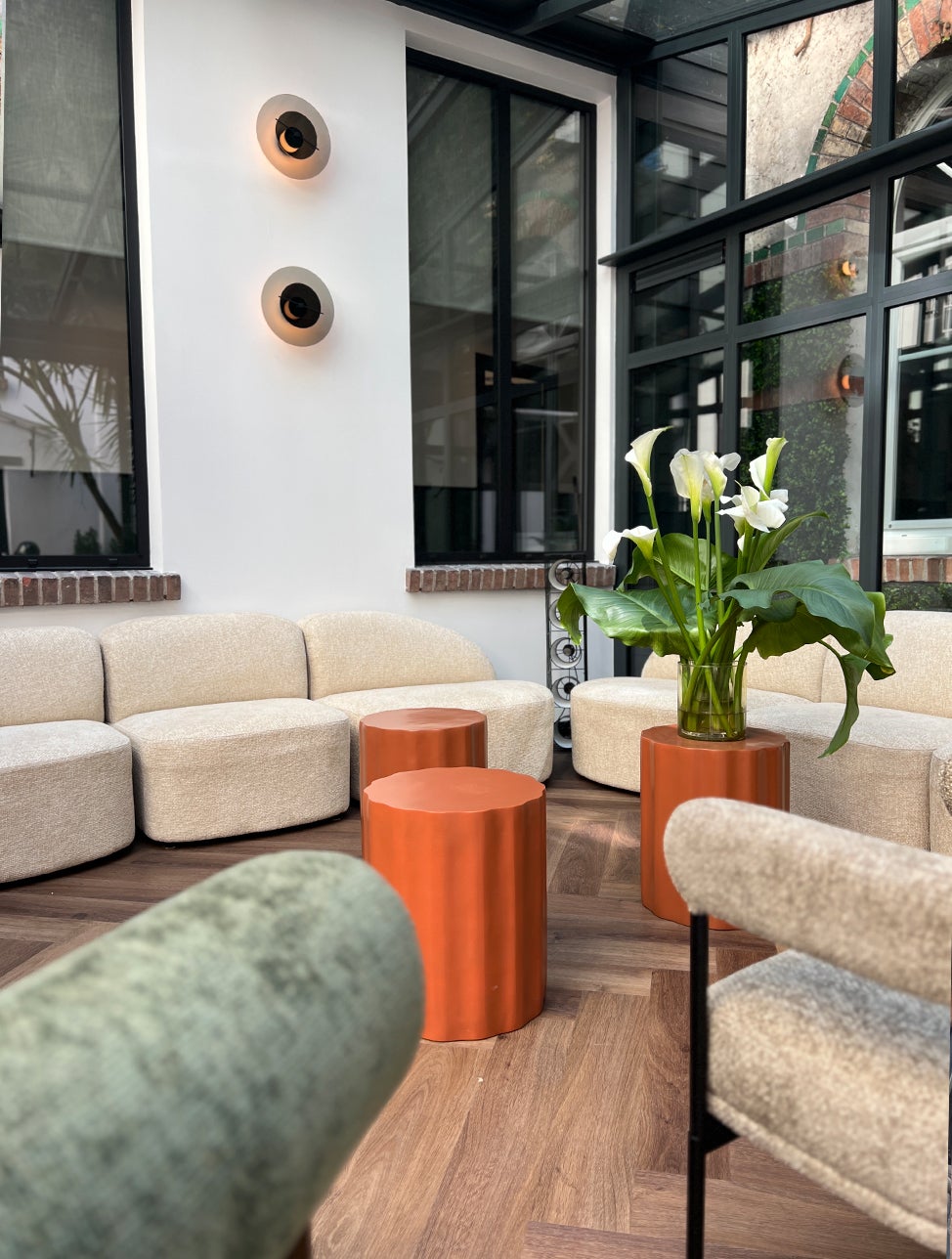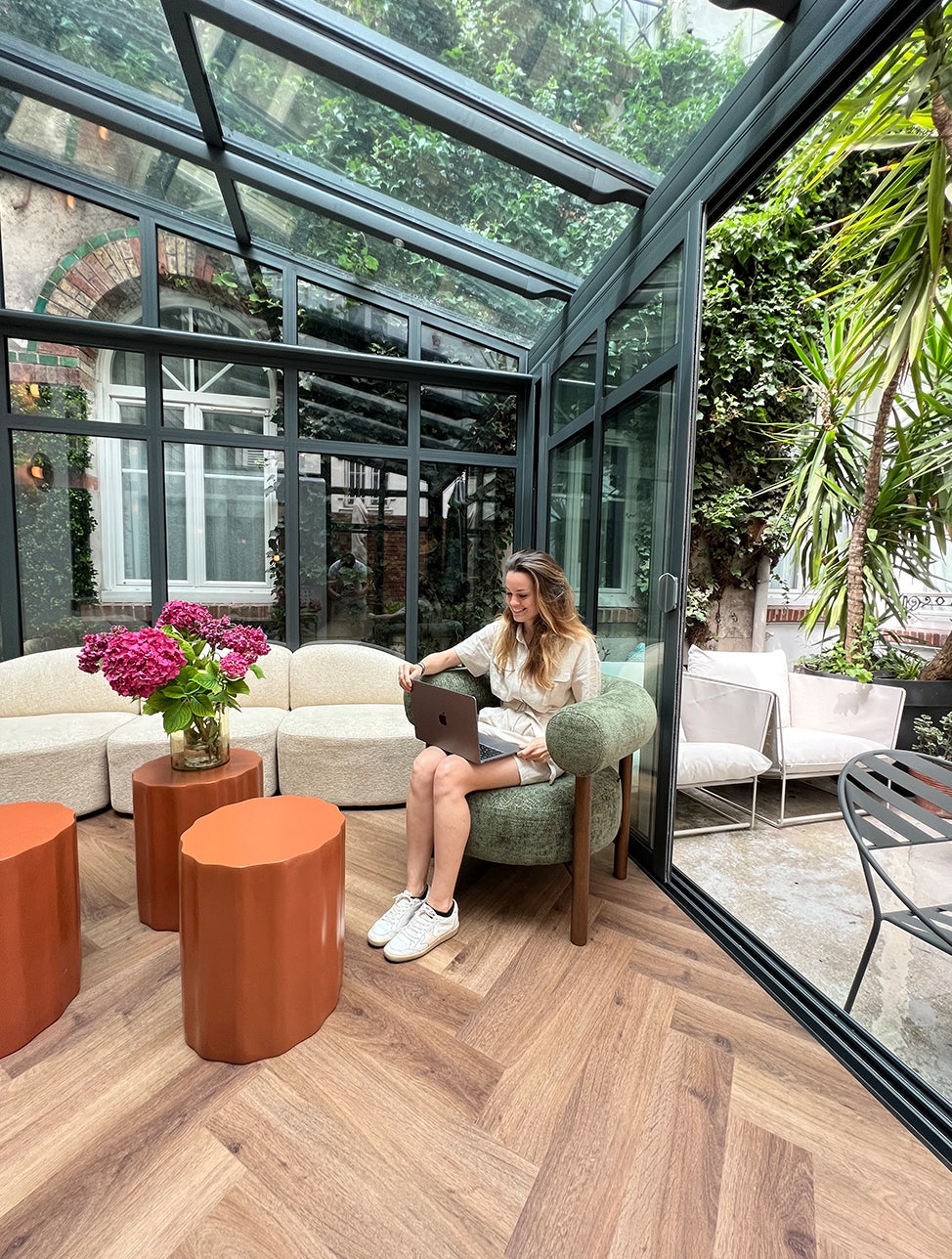 -Can you give us a quote about NV GALLERY? Your vision of the brand, our collections and our products.
Here is a quote that comes closest to our vision of NV GALLERY: "Objects don't just have a material existence; they also have a temporal existence." - Bruno Munari.
@hoteldesbeauxarts_paris