INTERIORS BY -
J.Ortiz Architecture
-Can you introduce yourself? Can you introduce your work and your agency?

We are J.Ortiz Architecture, a young interior design agency based in Paris. Founded by Jesus Ortiz, a graduate of an Interior Architecture School, and co-managed with Solène Pichon, Architecte DE, the agency focuses on the renovation and new construction of high-end real estate. Our range of projects extends throughout France and now to Europe, with the ongoing production of a duplex in Luxembourg. We offer turnkey projects, from the design phase through to the choice of furniture and decoration, as well as monitoring and carrying out the work. In collaboration with our customers, our projects are designed to reflect their personalities, while being warm, modern, elegant, functional and always unique.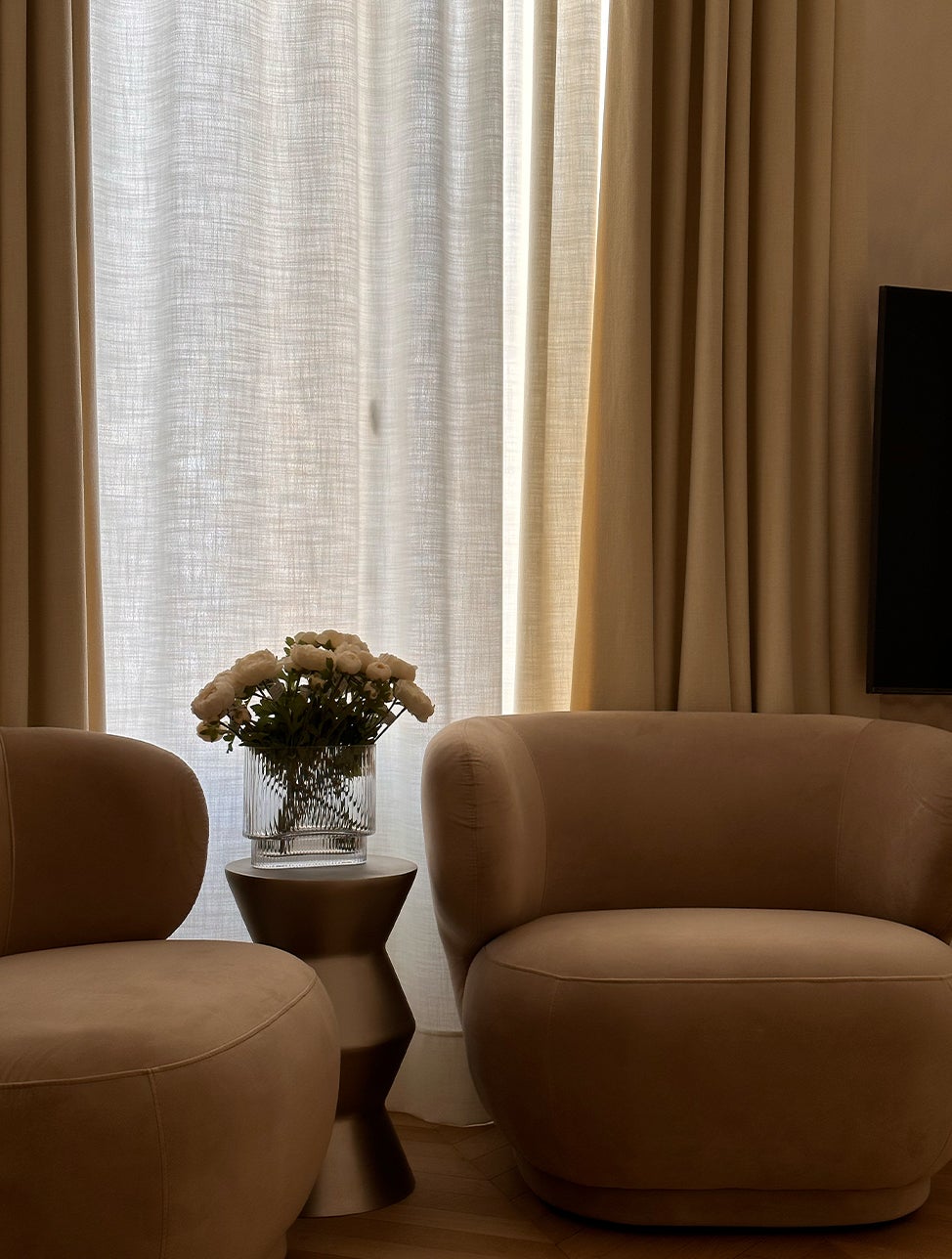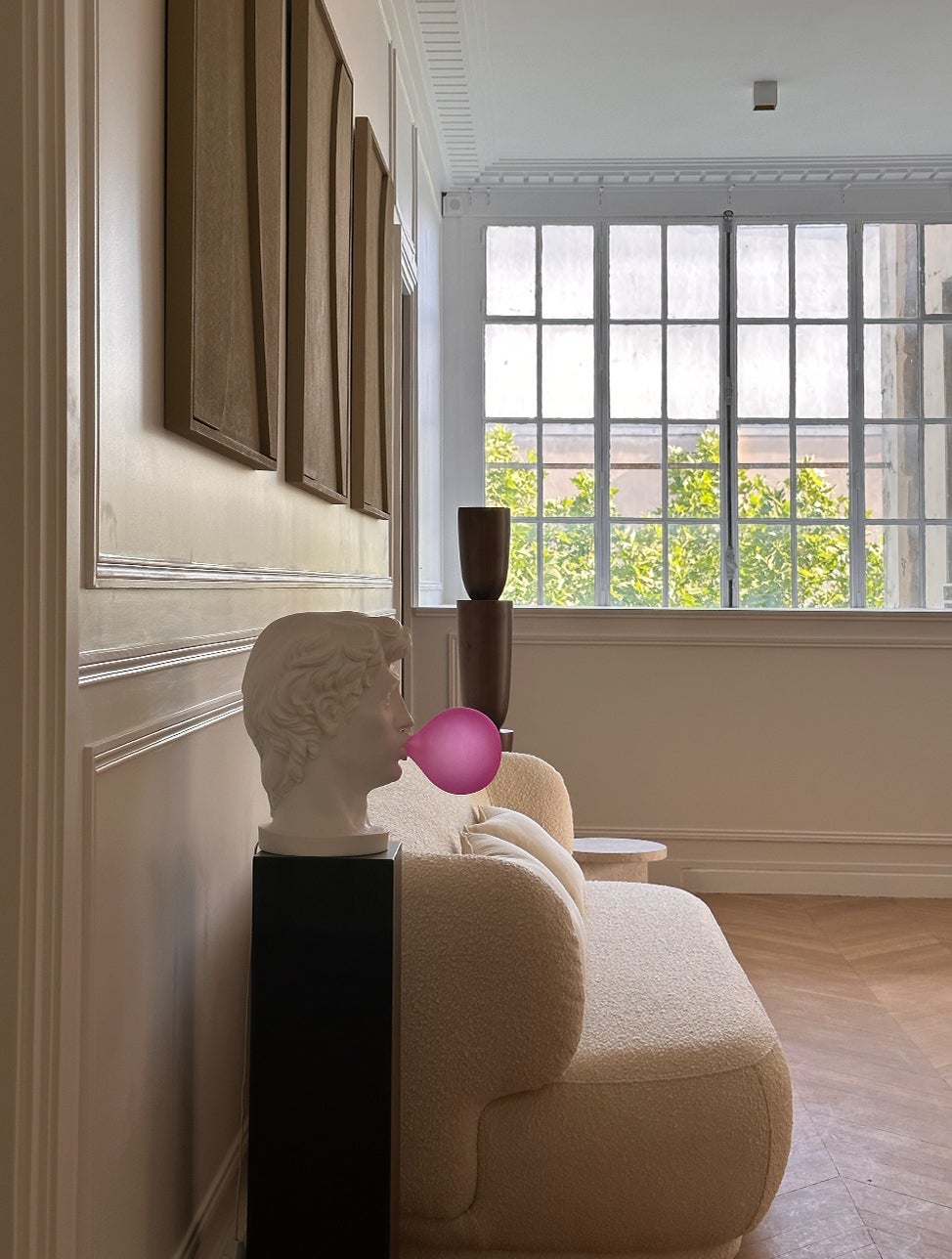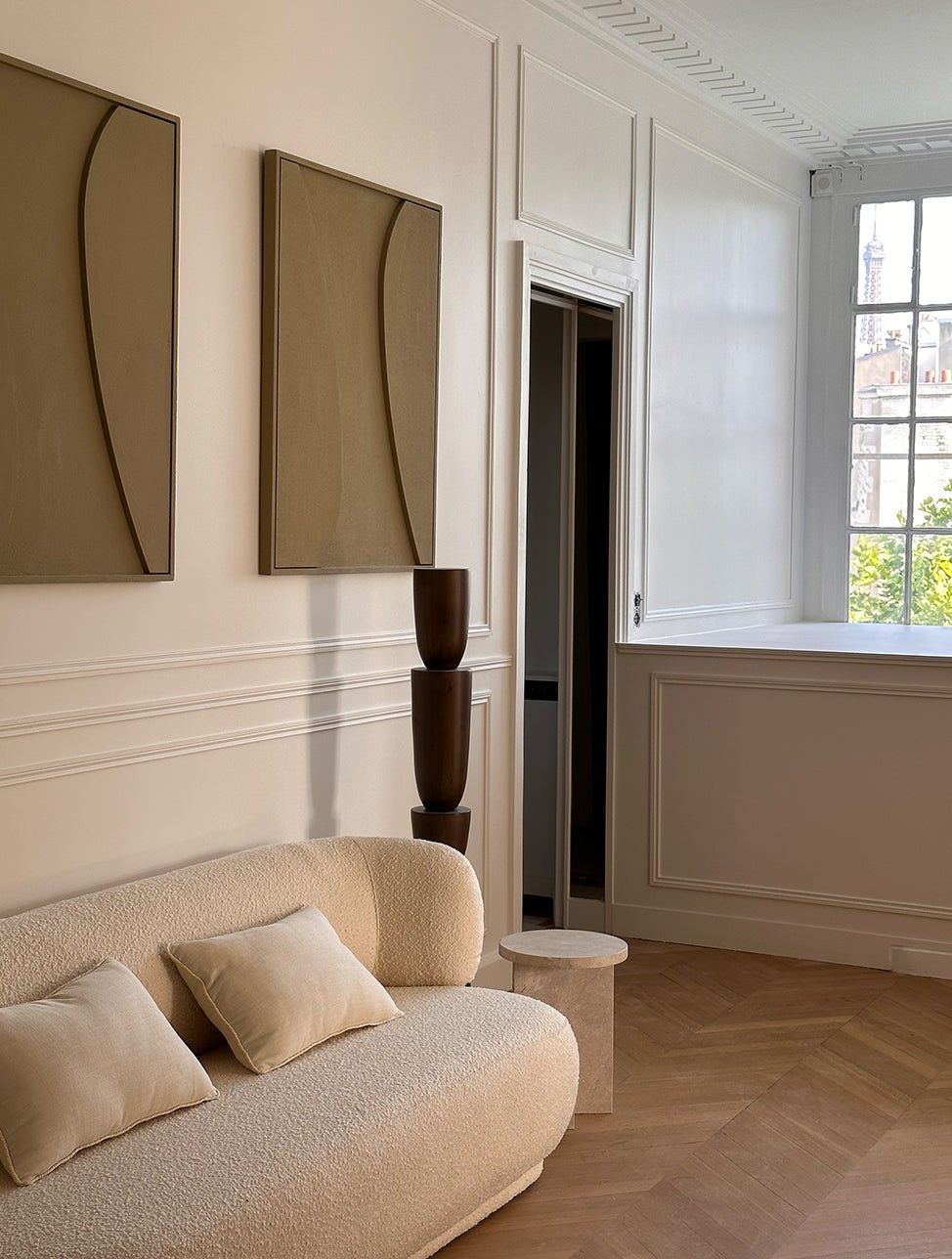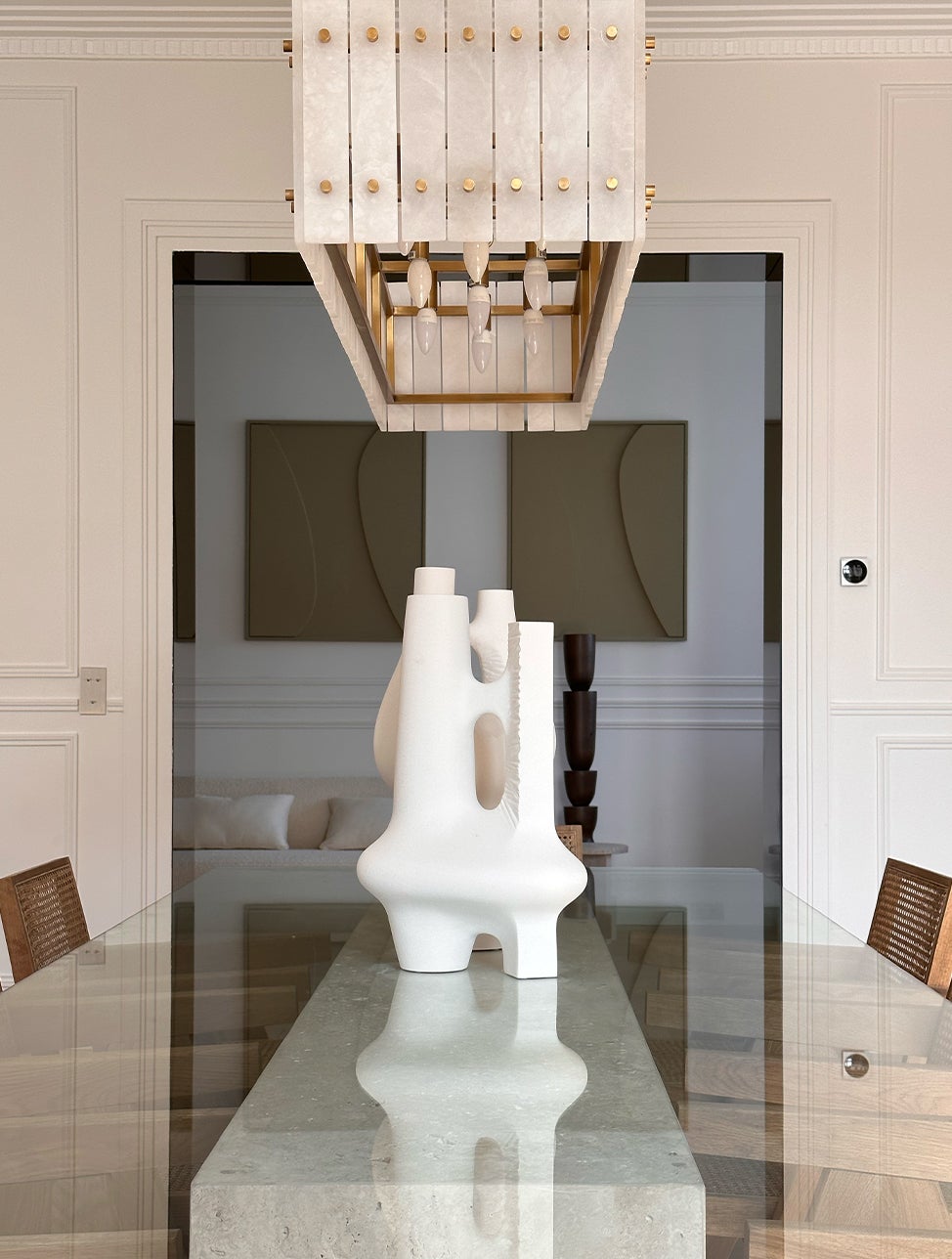 -Could you tell us about your project? What was the background to this project?
We were asked to renovate and decorate this 8-room apartment in the heart of the 16th arrondissement of Paris. As the flat was intended to be rented by a family, we focused on a renovation that combined functionality and aesthetics. The kitchen was moved closer to the living area, and we added a service toilet not far from the entrance and a laundry room. The addition of a shared bathroom was also essential, given the number of bedrooms in this duplex.
-What were your inspirations for this project?
The choices in terms of interior design and decoration in this flat were guided by our desire to retain the Parisian essence of the place while adding a seaside, modern touch. This thread runs throughout the flat, with the use of mouldings and cornices on the ceilings, neutral tones and natural materials in the choice of furniture, and the combination of light oak and travertine in the kitchen. Ultimately, the aim was to make you feel like you were on holiday all year round, even in Paris!
-What do you think of NV GALLERY?
For us, NV Gallery is an almost obligatory stop at the furniture selection stage for some of our projects. We are never disappointed, either with the quality or the design. The pieces are always designed with taste and intelligence in their proportions and finishes. Whether in the boutique or online, the ordering process is simple, pleasant and practical. In short, this is a brand that offers a complete range of products, and one that encourages you to come back for more.
-What is your favourite piece from NV GALLERY?
For this particular project, we loved the GIULIA model, both as a sofa and an armchair. But it's true that the sofa, placed in the entrance of the flat, with the white bouclette fabric was a favourite at the agency. We love its organic shapes, which give it a cosy feel, and in the colour chosen, it remains a timeless piece.
@j.ortiz.architecture