TRIBUTE - C
APSULE C
OLLECTION 2022
- Why Tribute?

Tribute is the story of a collection through which we want to pay tribute to the design movements and trends that we love and have influenced us.
- What role does design play in your lives?
Like fashion, design and architecture are a big part of our lives. We take great care in creating beautiful interiors and we always keep an eye on emerging designers. We like to work with different designers depending on our mood and the season.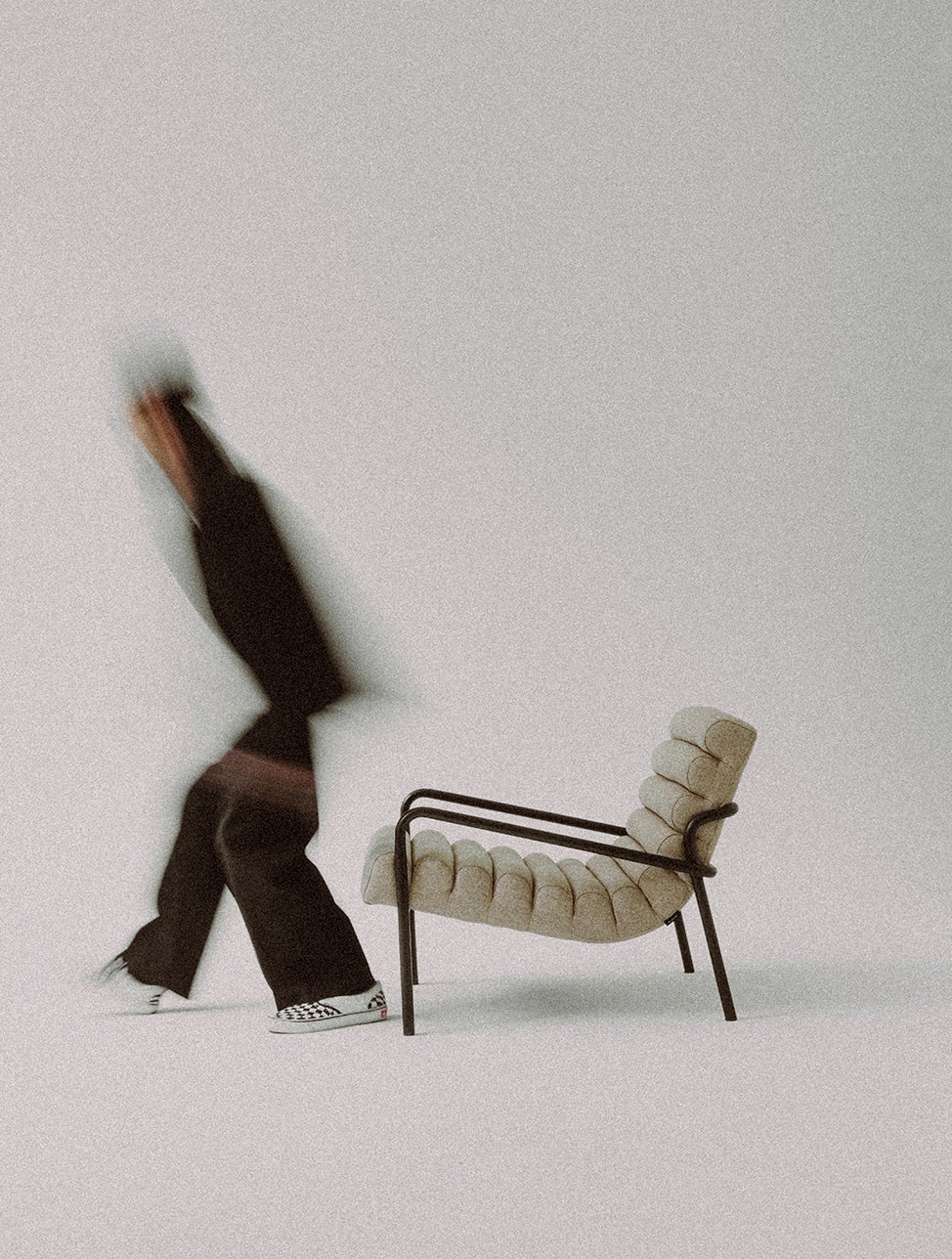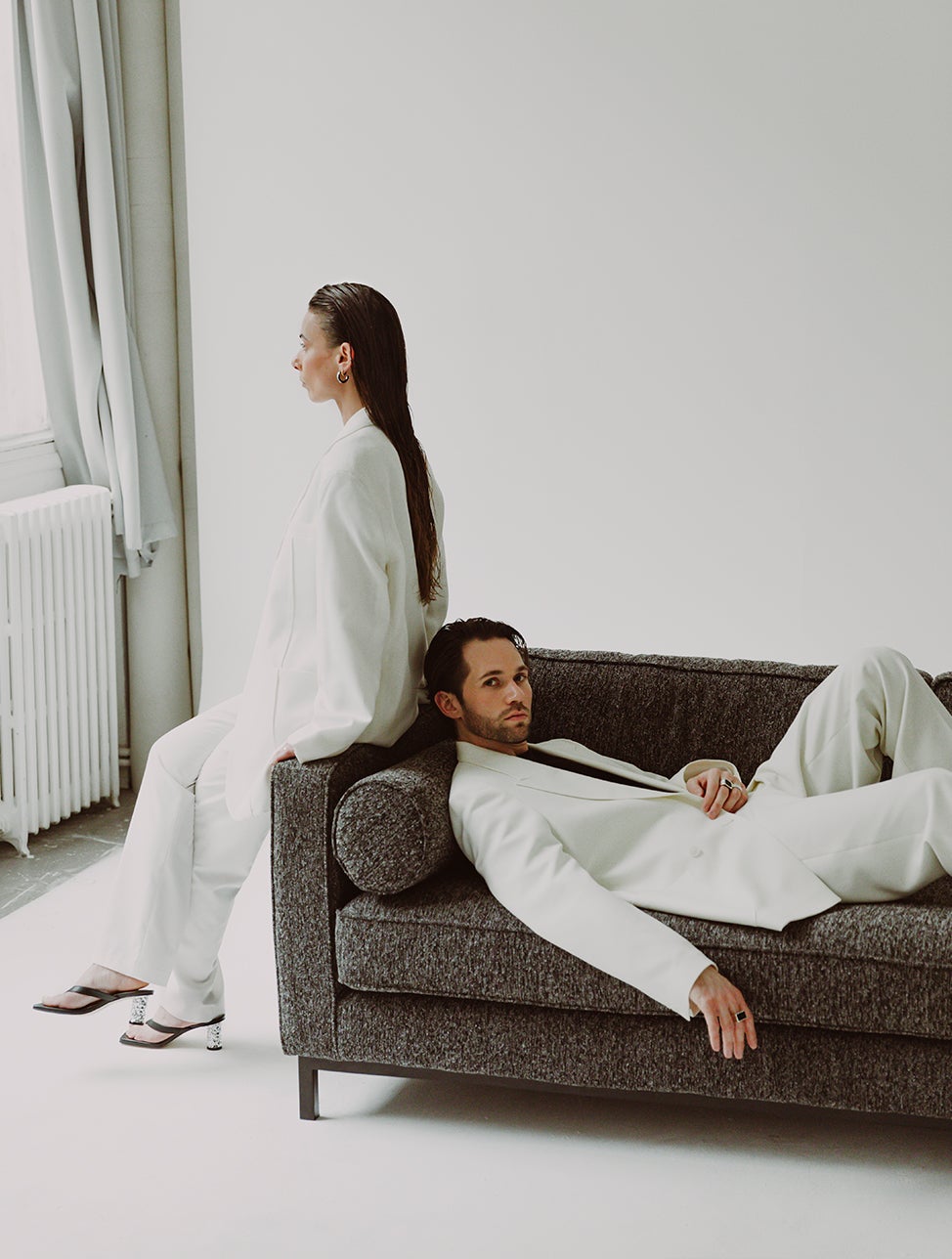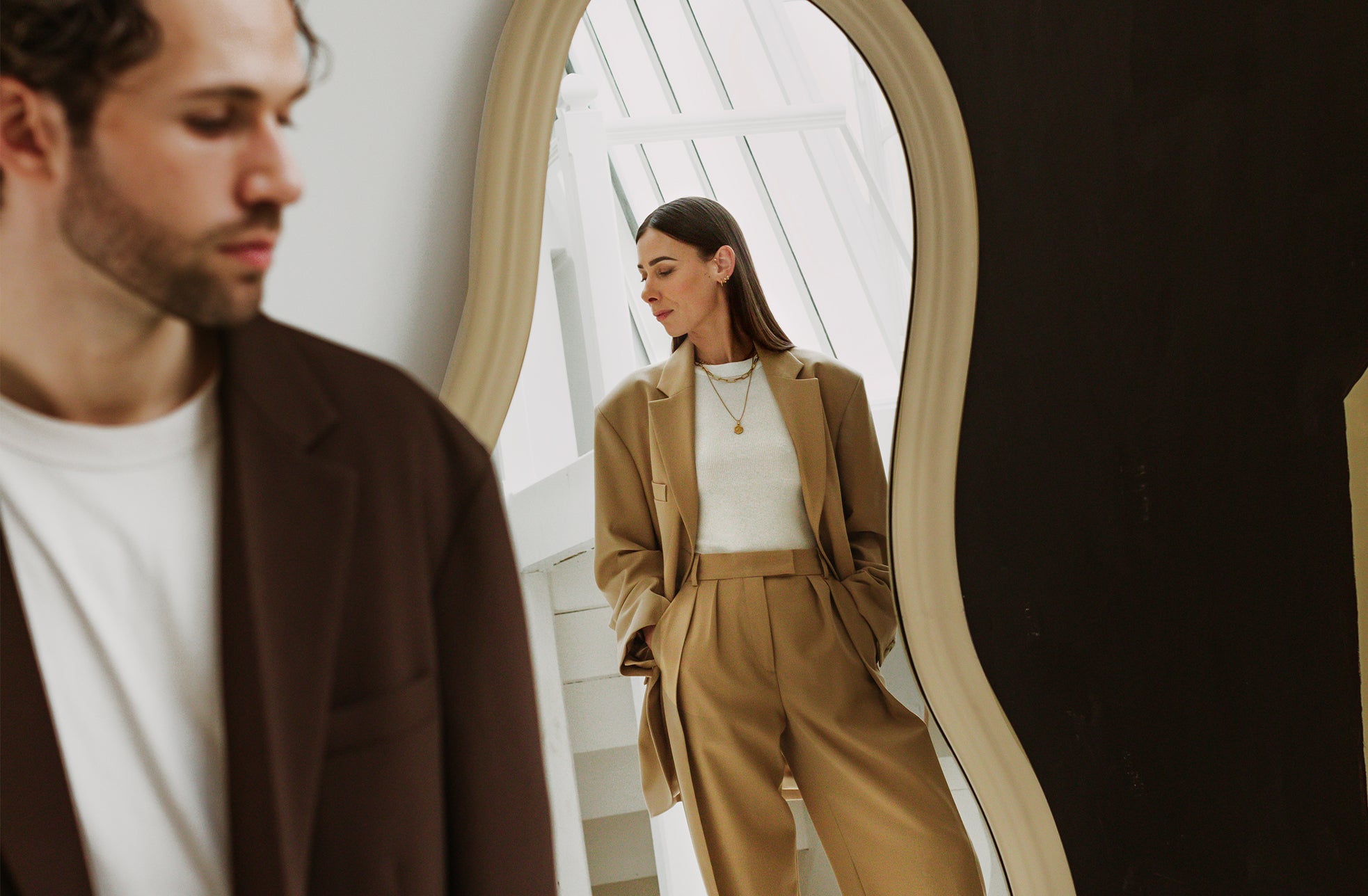 - What was your approach to designing this capsule collection with NV Gallery?
We took a rather innocent approach, creating objects that we would have liked to have in our own homes. It was easier to think of the collection as a whole, which is why we wanted to design an entire room, and we chose the living room.
- How does fashion fit into your approach to everyday life? And your approach to this collection?
Although we are influenced by seasonal fashion trends, we are committed to maintaining a timeless style while incorporating a few original touches. We designed the collection for NV GALLERY with this in mind, pieces with a cutting-edge design that are still intended to be pure and timeless.
- This is your first capsule collection; why did you decide to do it with NV GALLERY? What was the deciding factor?
We were attracted by the challenge of designing a furniture collection. And we wanted to surprise our audience. I think we succeeded!
- How did the collaboration with NV GALLERY go? How did you work together?
We really worked collaboratively, even though we had free reign to design the pieces. The NV Gallery team was with us every step of the way, guiding us in finalizing sketches and advising us on choice of materials, for example.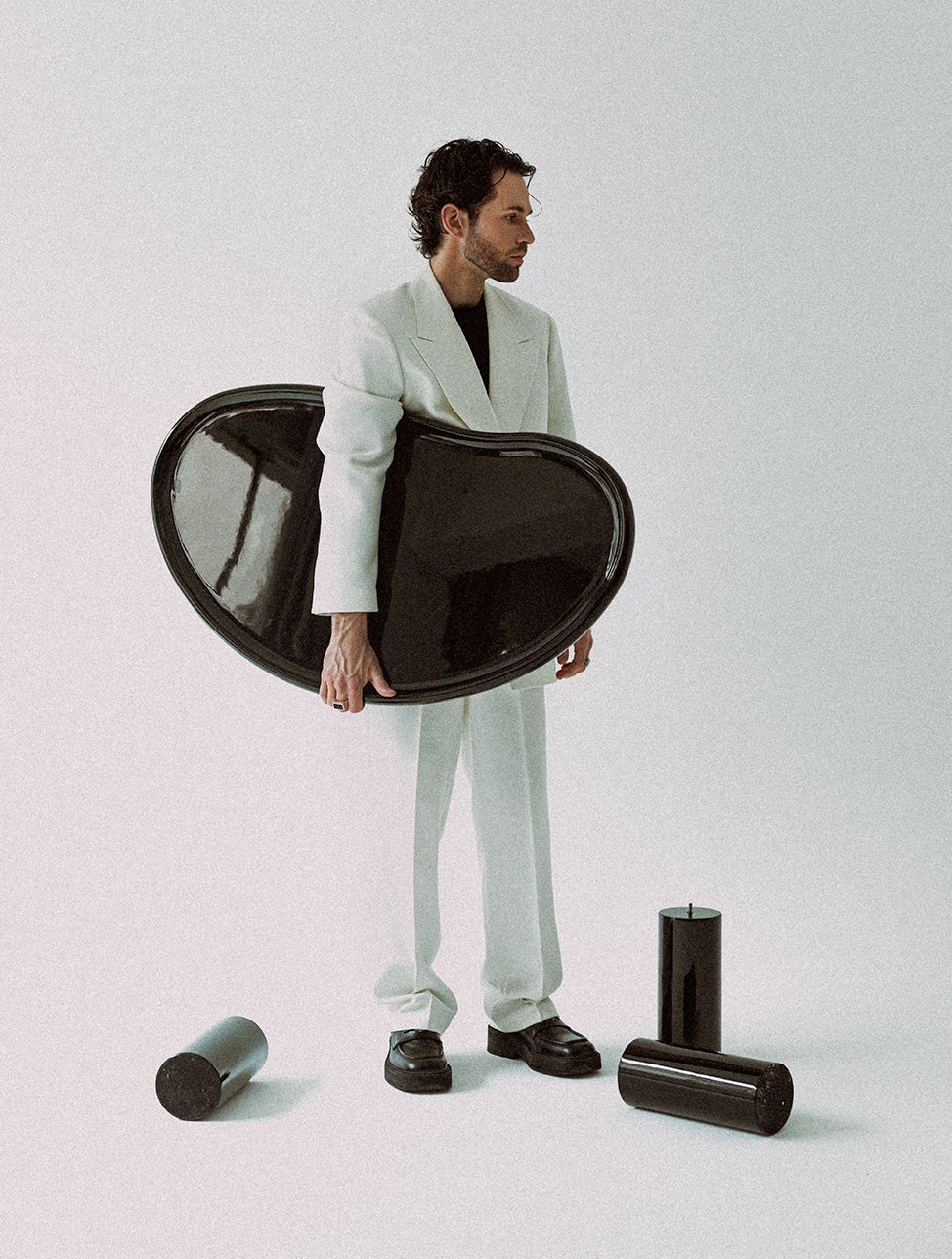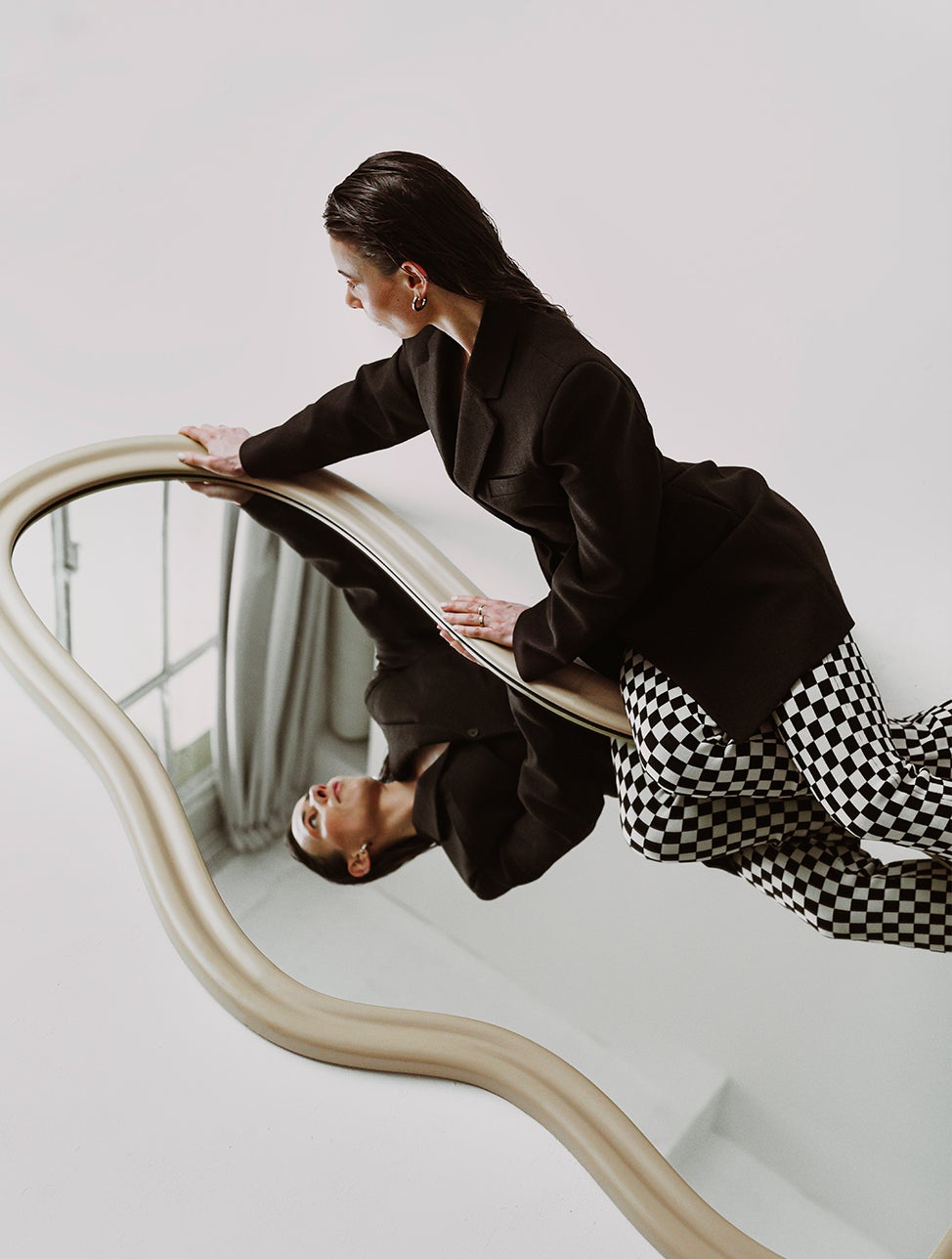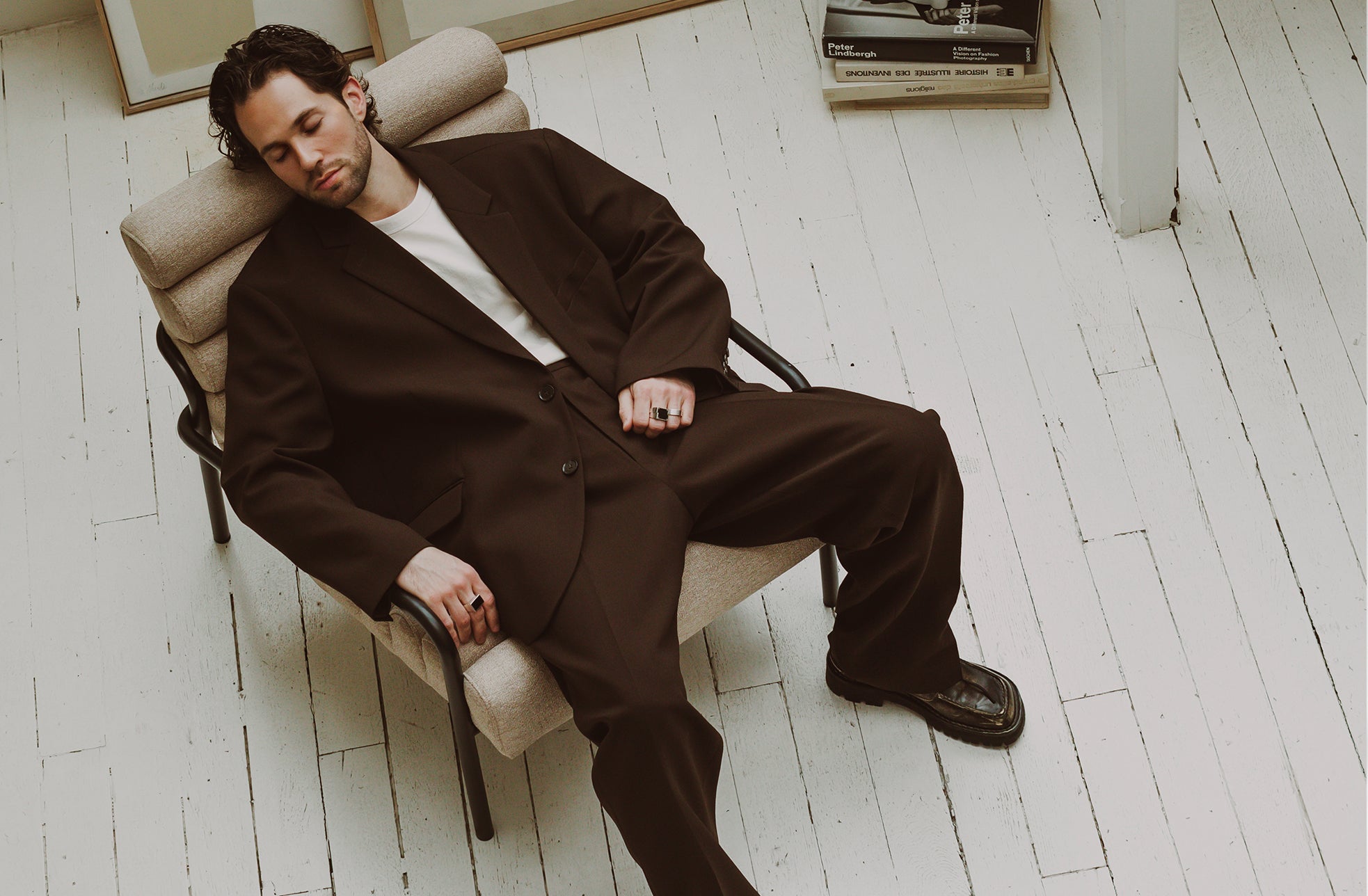 - Where did you get the inspiration to co-create these unique designs?
We live in a creative environment. I believe that we unconsciously feed on all the beautiful things we see. We are lucky enough to travel a lot, which stimulates our creativity. We also are very passionate about art in general, which helped us a lot in the design.
- Who is this collection for?
This collection is for design lovers of all generations and genders.
- What was your biggest challenge?
The infinite number of possibilities! We were left to our own devices, staring at a blank sheet of paper, no idea where to start. The design fan and the designer are worlds apart... it is a complex but extremely stimulating process!
- And on the other hand, what was the most exciting?
The creative process after the design phase, choosing materials, the first technical drawings, and seeing the designs in real life when we received the first prototypes.
- Do you have any stories to share about the creation and design of these pieces?
The small Verso table was born from observing our own daily lives. When we were sitting on the sofa watching a movie, we always ended up with our feet up on the coffee table and it was always uncomfortable. This gave us the idea of adding a little soft pad to the end table so that it could sometimes be used as a footrest, or even as a stool for guests.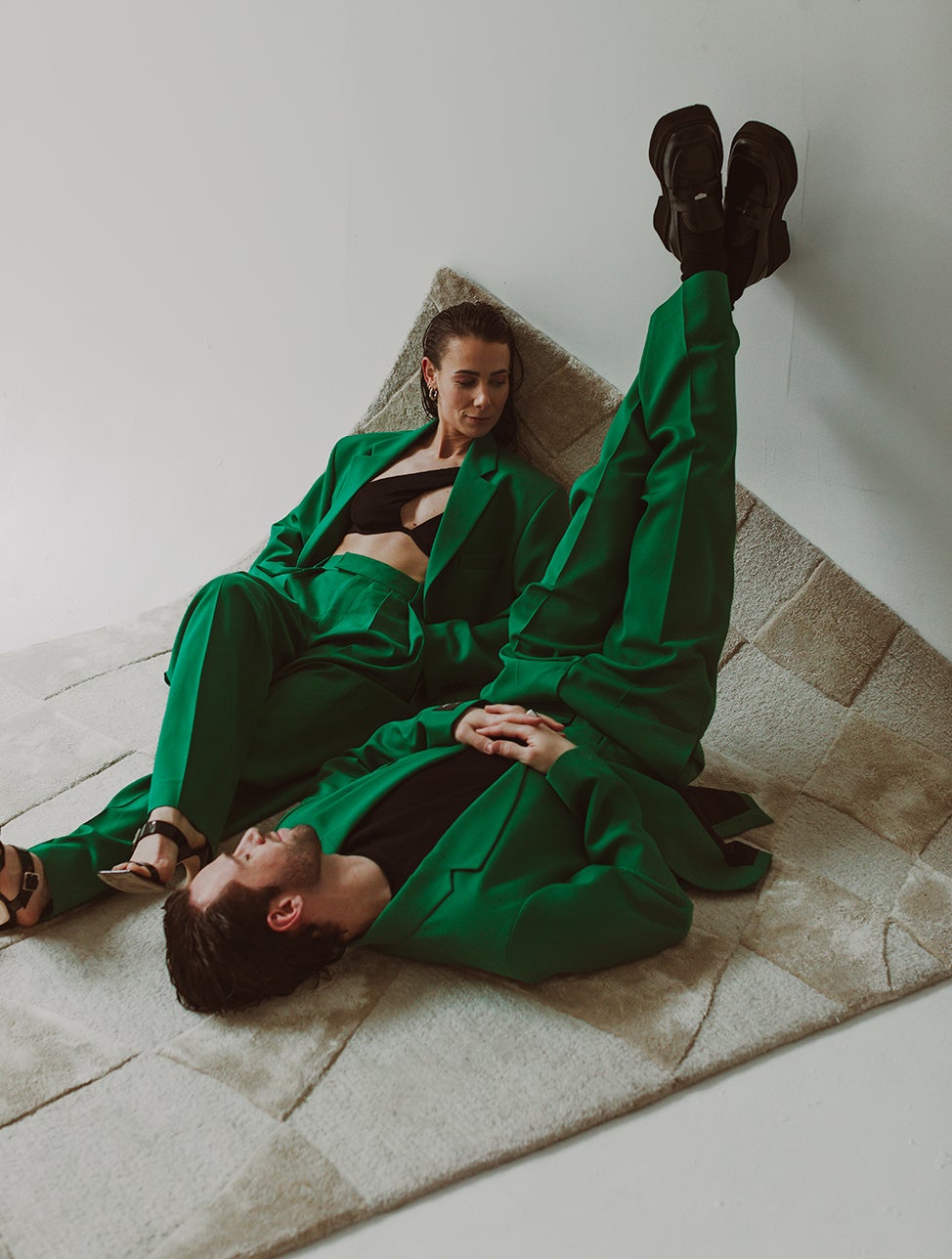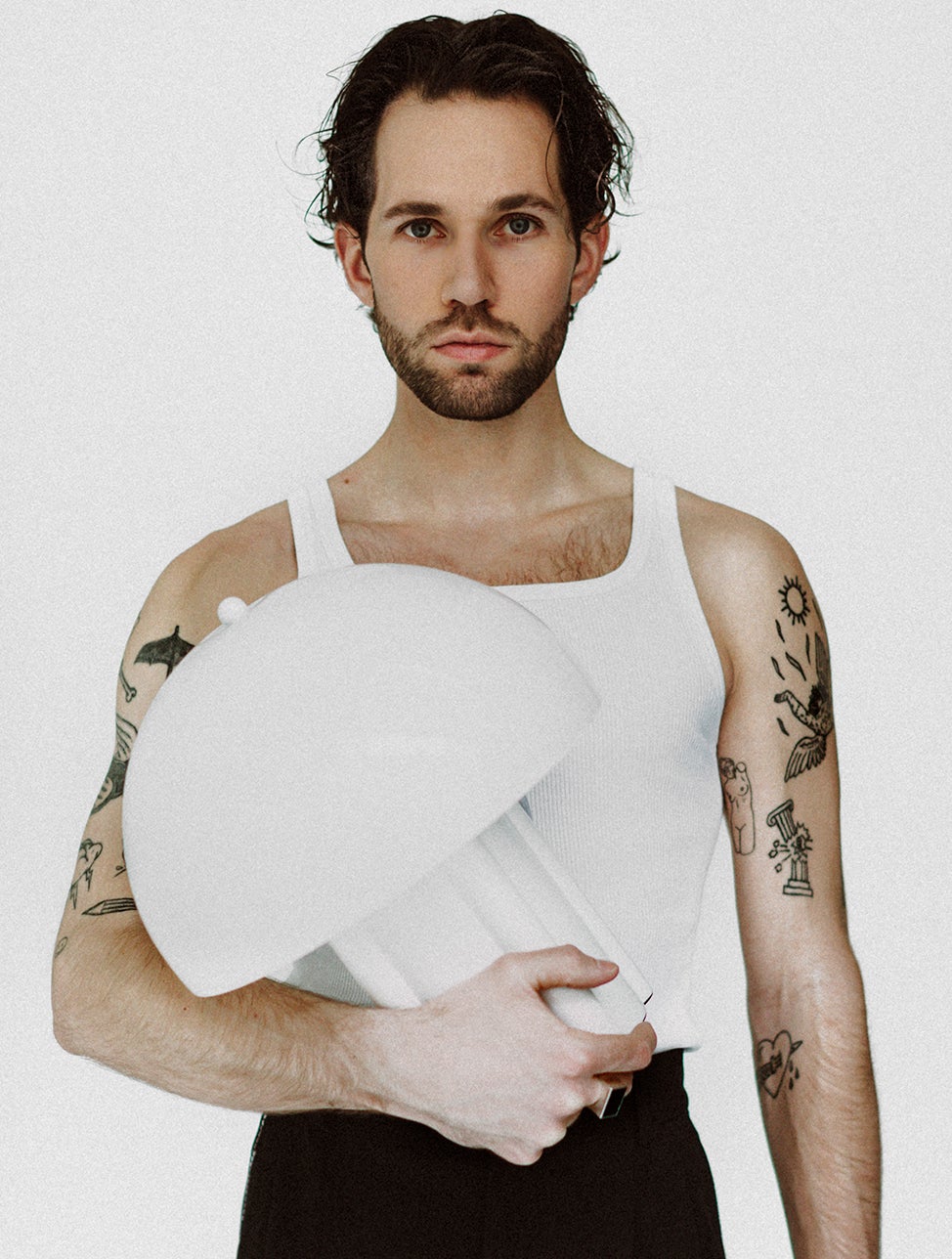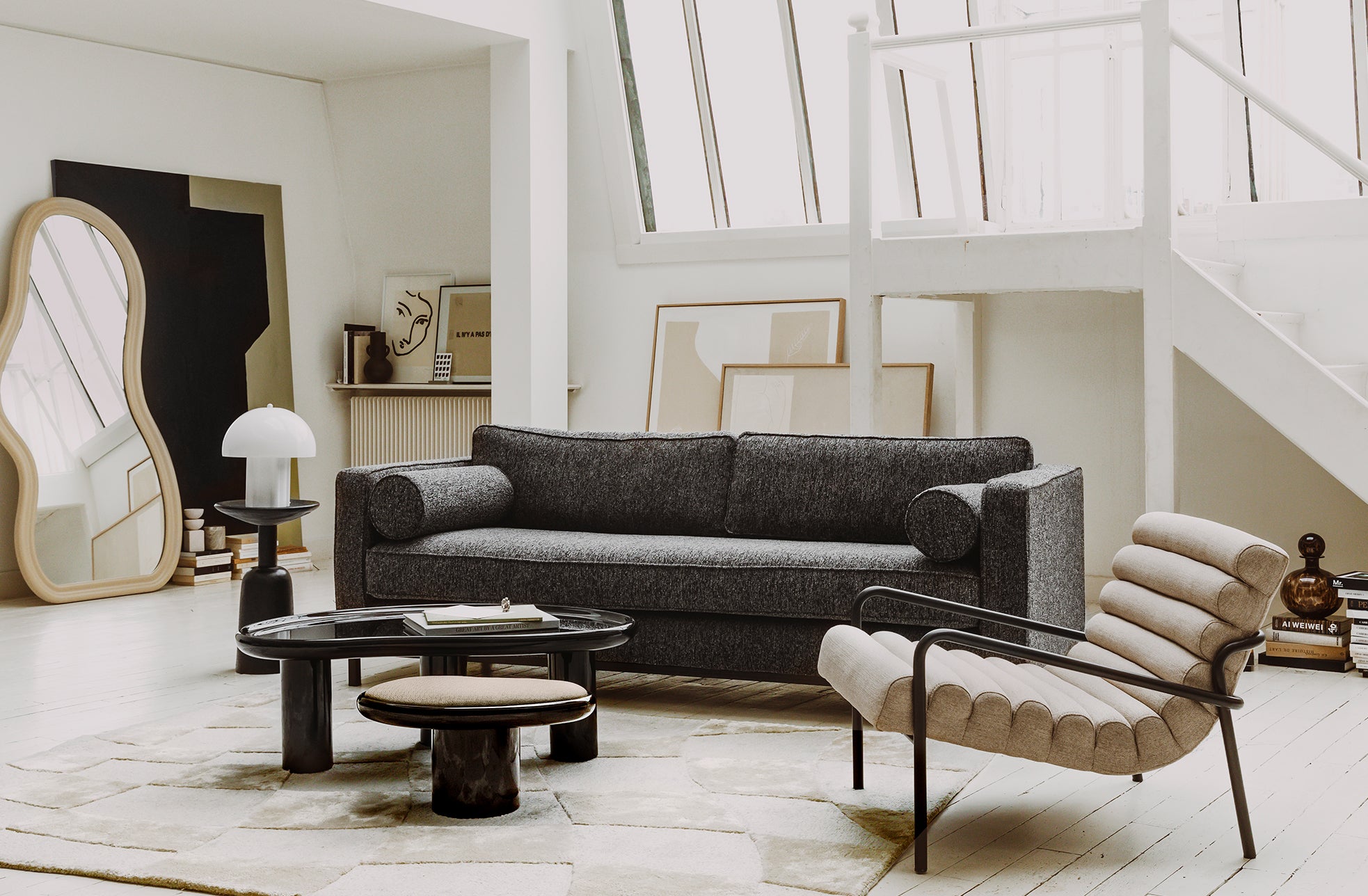 - What was your favorite part?
Seeing the prototypes for the first time! We were like children on Christmas morning :)
- What is your favorite piece in the collection?
That's like asking a mother who her favorite child is! Haha, I still have a soft spot for the EGO mirror and I really like the ALTO chair.
- What do you think makes a good collection of design pieces?
Pieces that are in tune with their generation and withstand the test of time. I'm thinking in particular of pieces from the 70s that we still love today in 2022, 50 years later.
- Do you realize that your pieces are going to be in the homes of many people throughout France and Europe? What is the most exciting thing about launching your first capsule collection?
It is very exciting to know that people other than ourselves will enjoy our designs, that our tastes and ideas can be shared and appreciated. We are keeping our fingers crossed that the collection will be well received by our community and that of NV GALLERY.
- Did you enjoy the process, would you do it again?
It was a real challenge, but if we have the opportunity to do it again, we would without hesitation!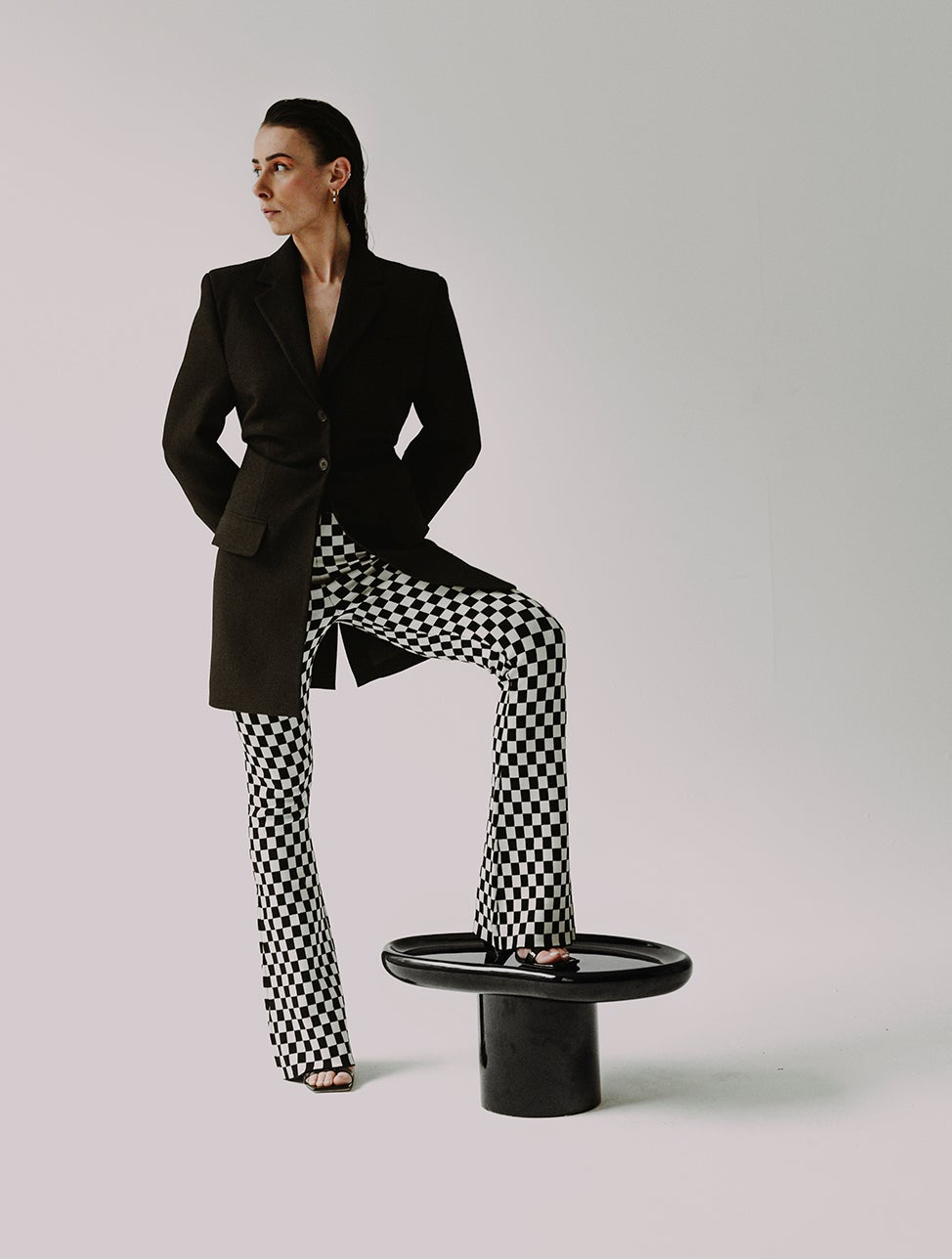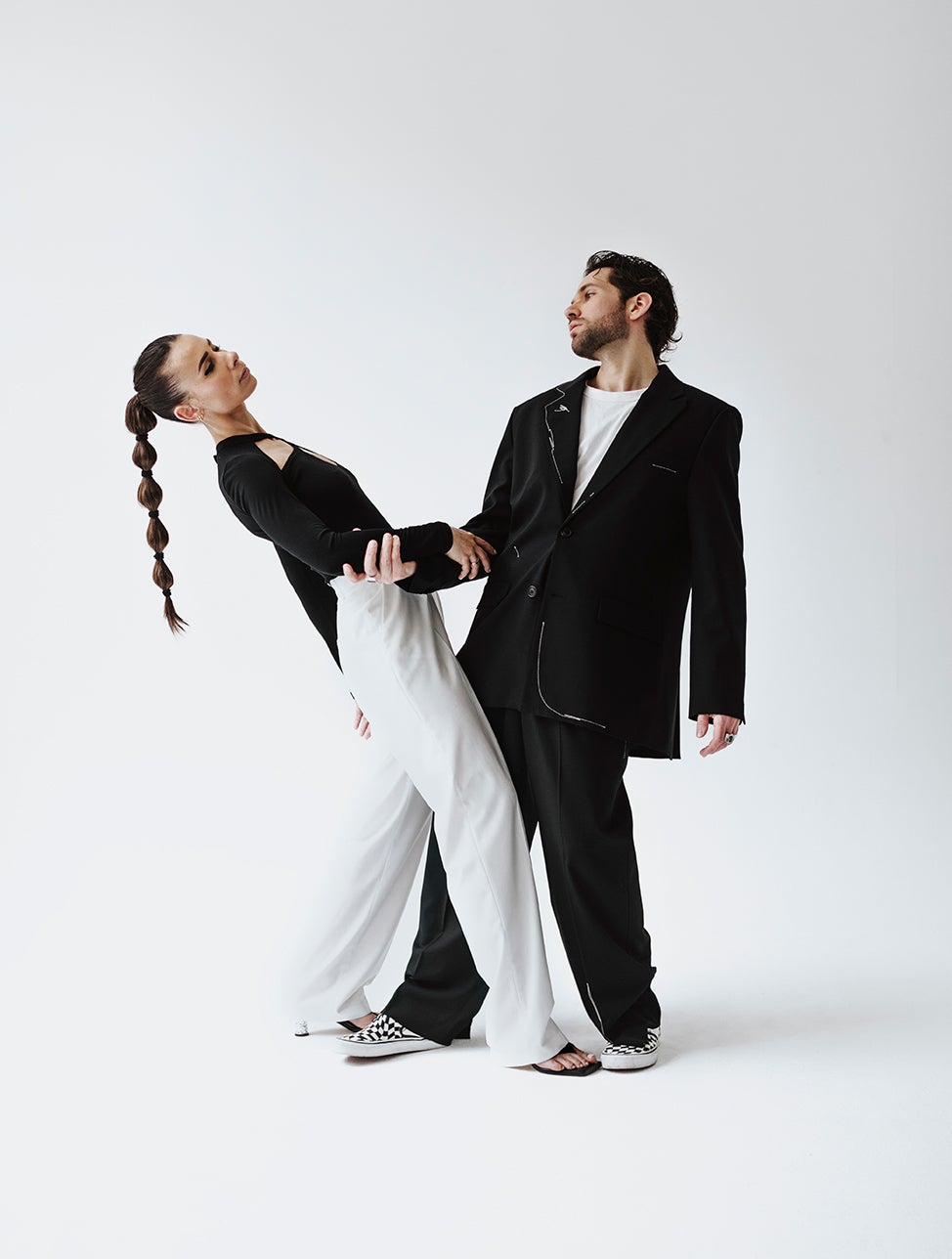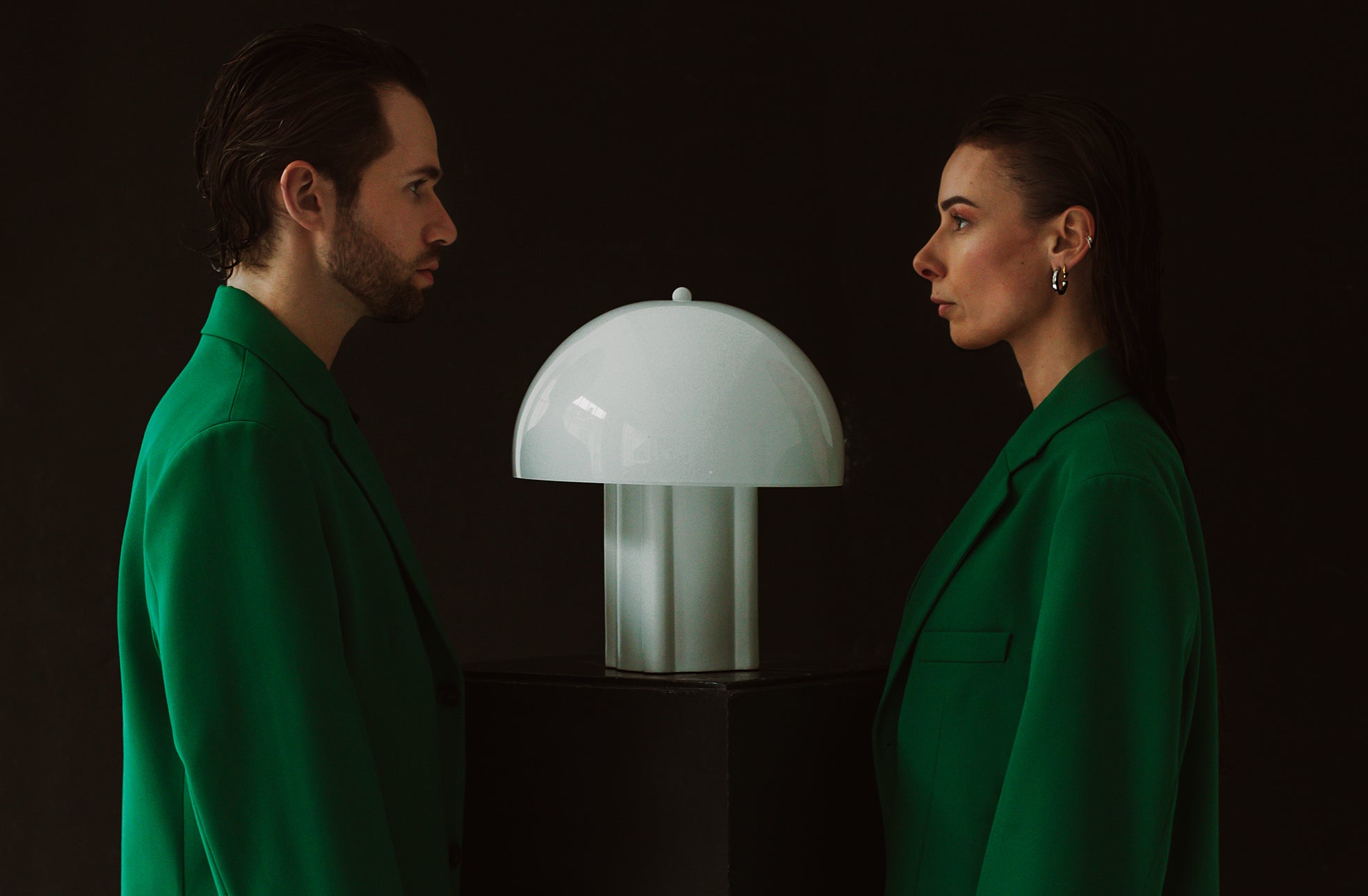 - What is your current obsession?
We've always loved designer lamps and I think that obsession is here to stay. So, we are very proud to have designed our own lamp, PORTOBELLO after its nickname :)
@jaimetoutcheztoi