AT HOME WITH OTHMAN

Today, Othman is inviting us into his beautiful and bold Parisian Apartment. Othman lives and works in Paris. He opened the doors of his unique apartment, located in the 2nd Arrondissement of Paris.
We fell in love with his zen yet bold universe that mixes peaceful decoration and eclectic statement pieces.

- How would you describe the style of your interior?
I'd say brutalist and neutral. A mix of simplicity and refinement.
- Who is your biggest inspiration?
I love Charlotte Perriand's style and her original outlook on modernism.
- What does interior design mean to you?
It's the expression of one's intimacy – parts of our soul that we show to the others.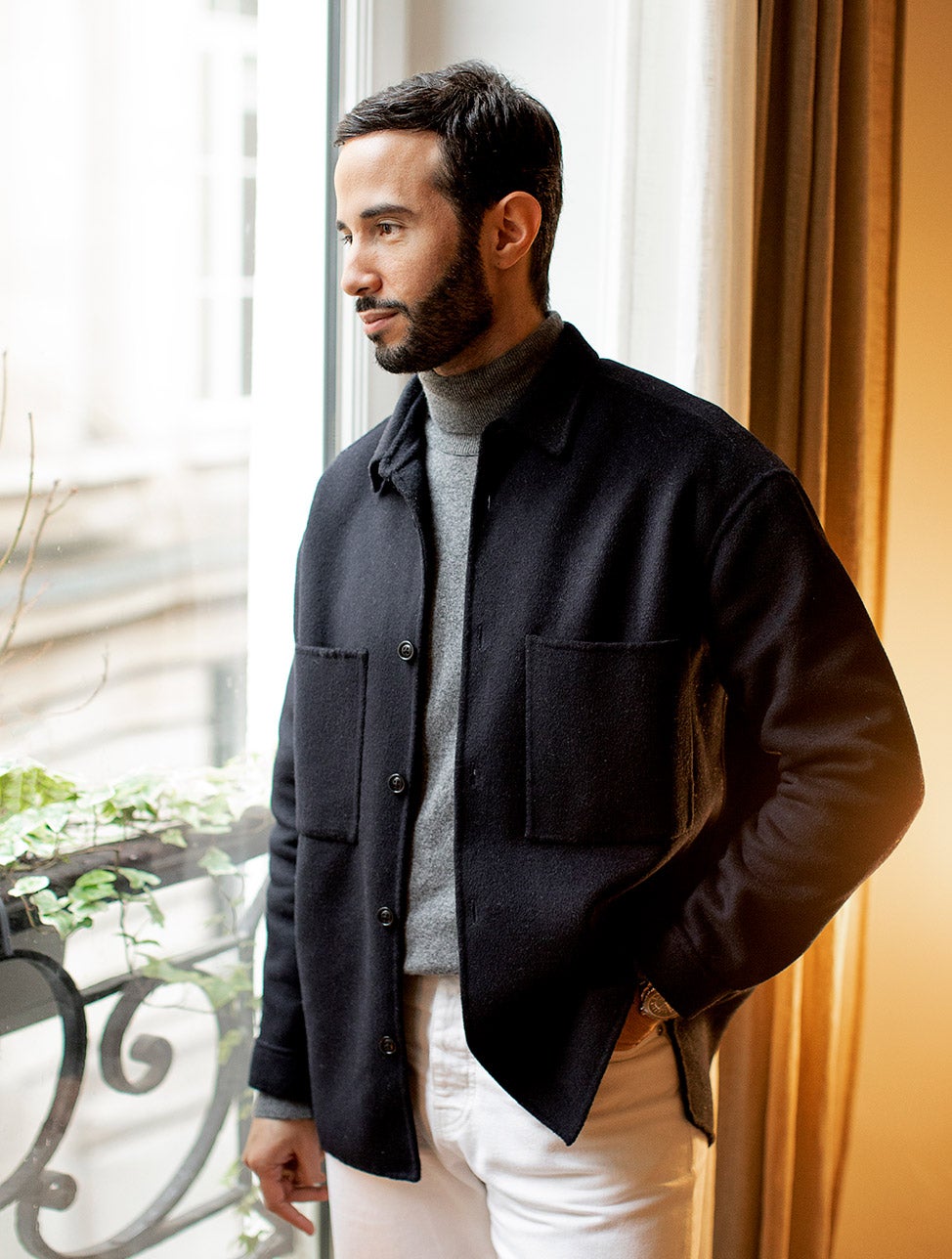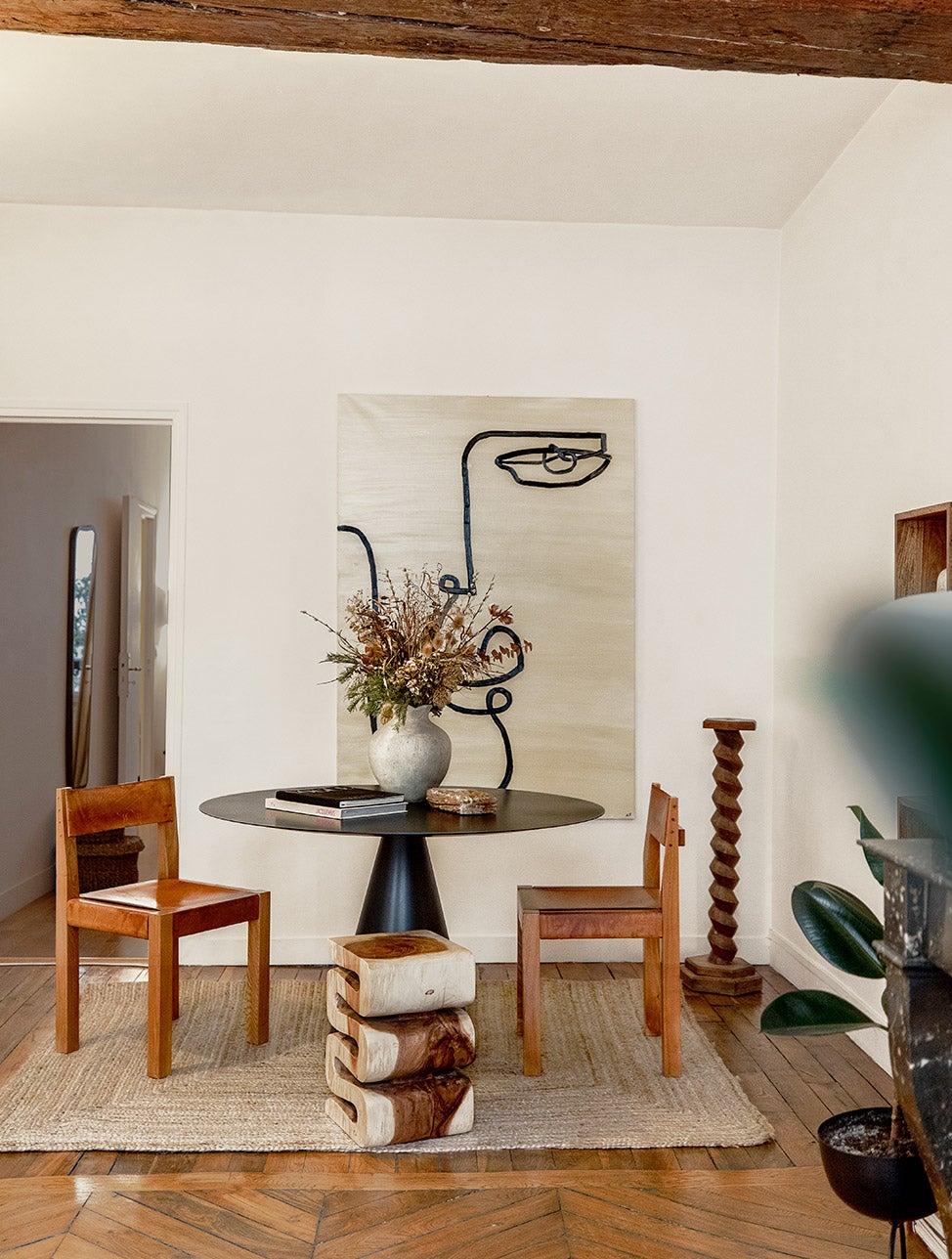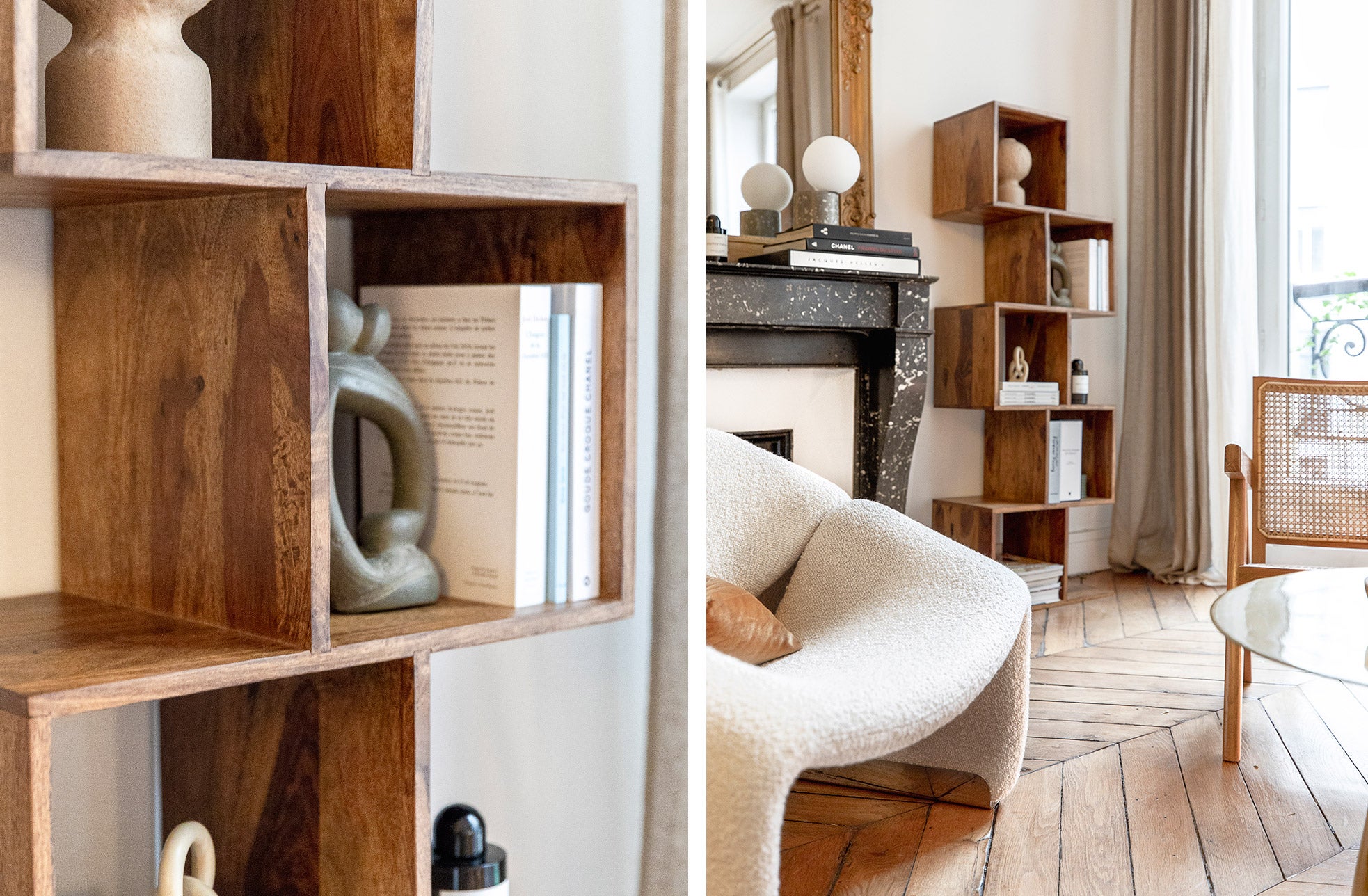 - Since you're working in the fashion industry now, do you see any similarities between these two worlds?
Both of them are meant to say something about a standpoint, a vision.
Also, the two fields combine aesthetics and comfort. It's about lifestyle.
After all, an interior is well-designed only if it mixes basic and statement elements – just like an outfit! Colours, materials, accessories... these are all key elements, both for an outfit and a home.



- When designing an interior, what is crucial for you?
The atmosphere that I want to create in the space.Starting from there, it is essential to keep it coherent and harmonic.
Colours are the crux for me. Here, for example, I preferred some muted colours. We live in a world that is full of input. To me, coming back home after a long day should feel calming.
- What is your process when adding a new piece in your collection?
I have bought most of my furniture at flea markets, on specialised sites, etc.
To me, second-hand products are of great importance.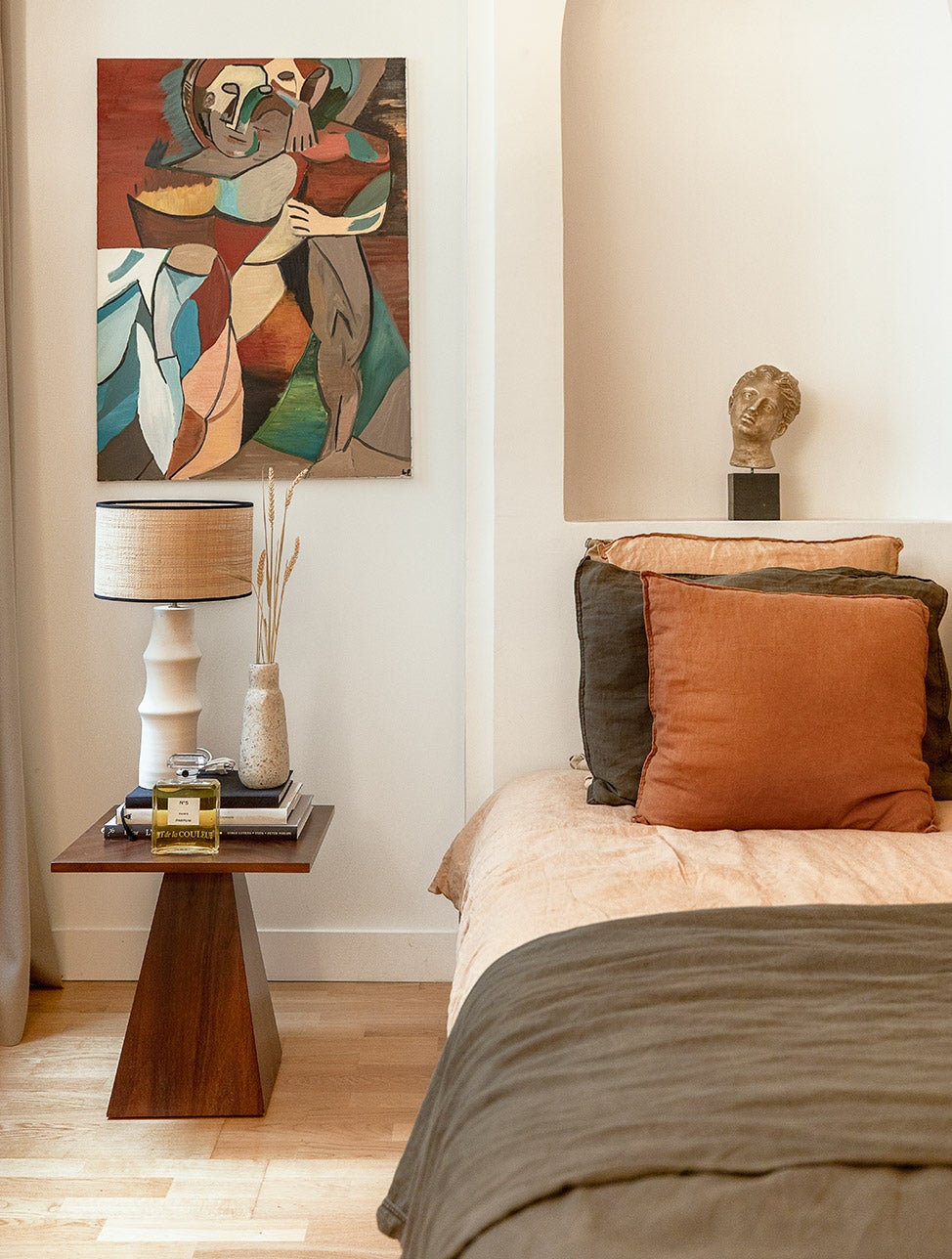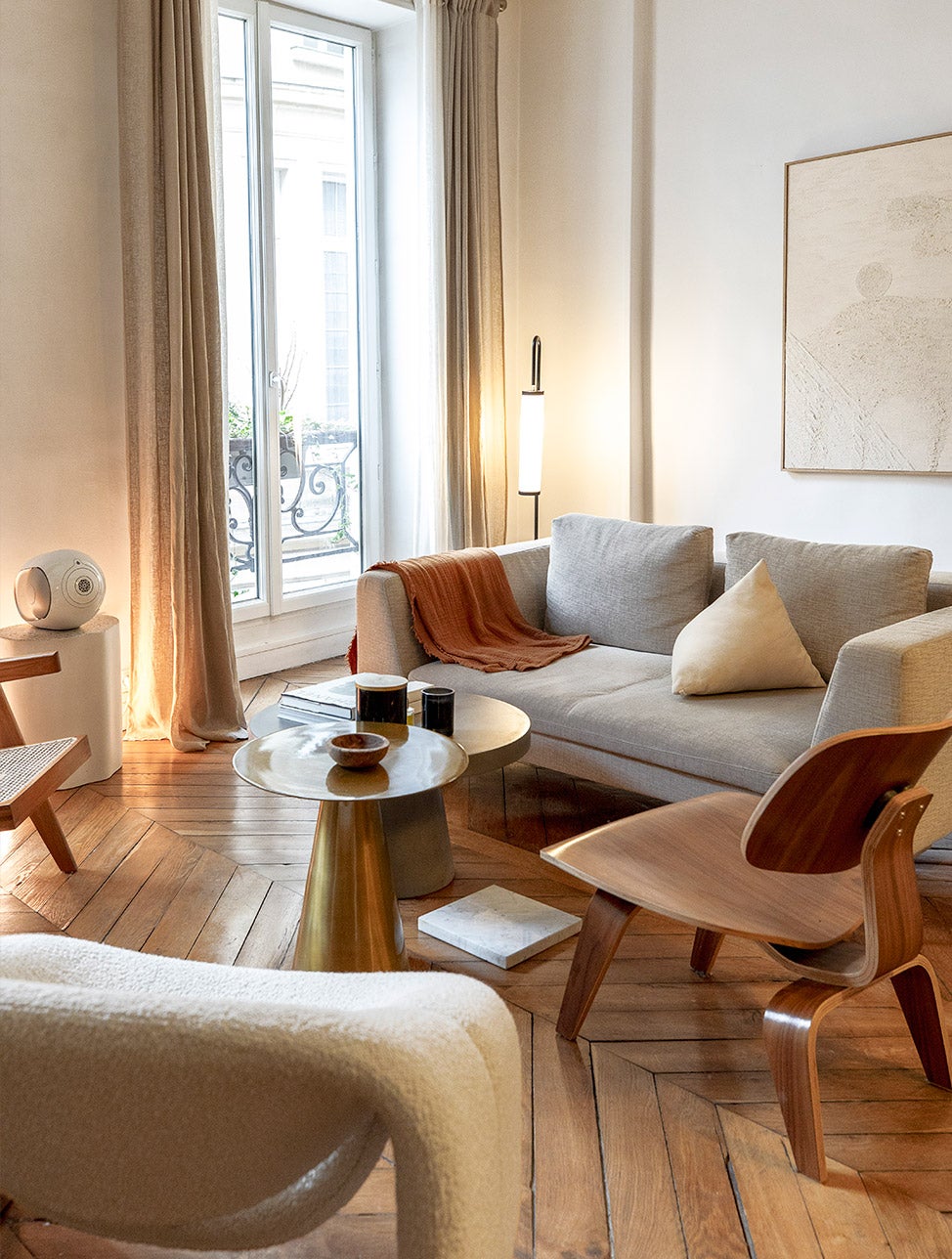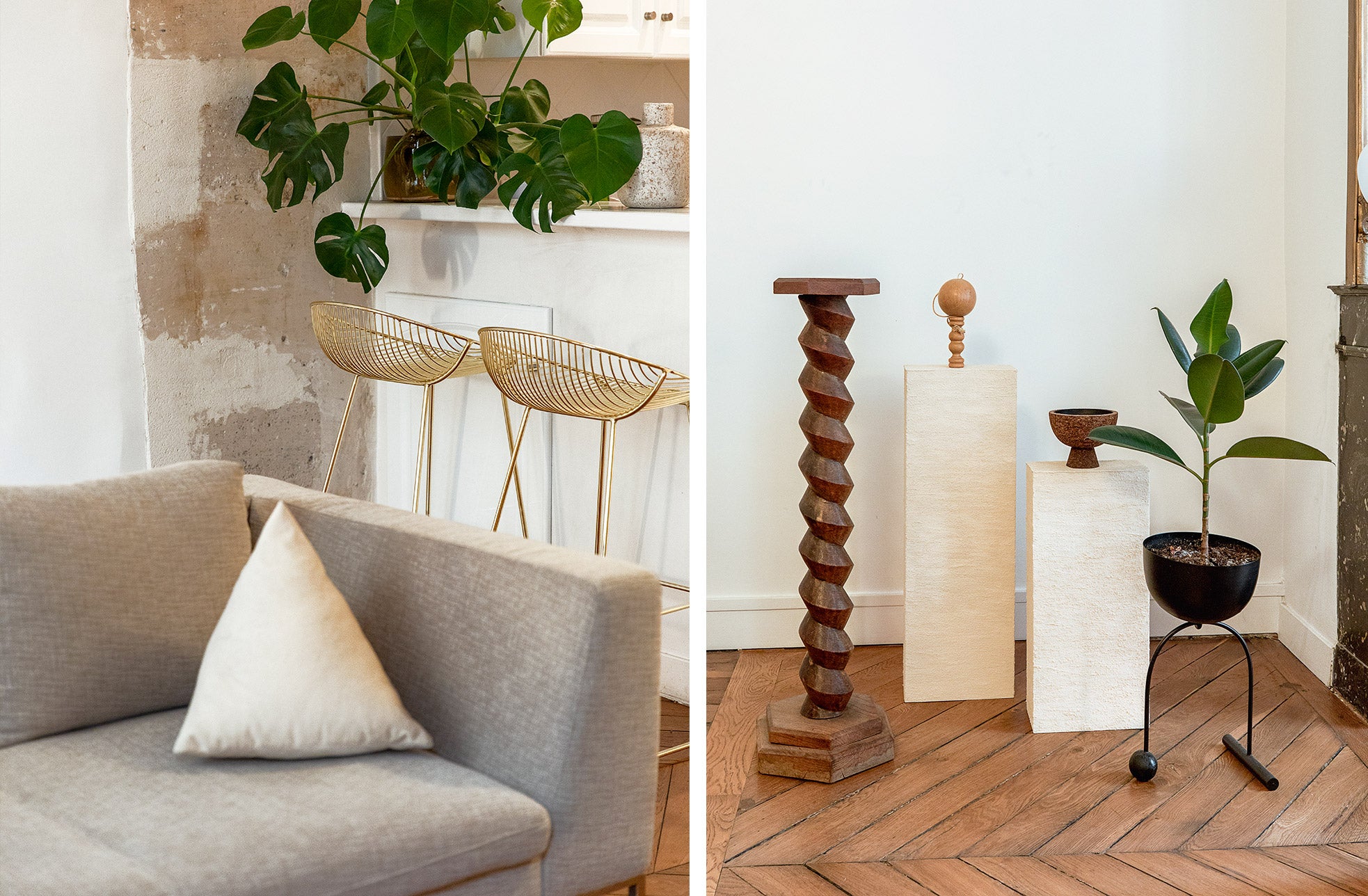 - Finally: a book, a website, a movie, a recent discovery... anything that you'd like to share with us?
A movie, "The Talented Mr. Ripley".
It's a film adaptation of a novel by Patricia Highsmith starring Matt Damon, Jude Law and Gwyneth Paltrow.
The plot is set on the Italian Riviera in the 1950s. The characters, the outfits, the ambience, everything is beautiful and inspiring. The embodiment of La Dolce Vita.
ART © LIONEL POTIN

See you in our next episode of At Home With.
You would love to show us your home and share your inspirations?
Drop us a line via Email or private message and we will get back to you.