SELF EXPRESSION

To live in harmony with your interior: combine decoration and creativity!
Your layout and decorating tastes say a lot about your personality. The staging of your living space, the choice of colors or even the materials that you favor are all details that allow you to decipher your inner "you" and show your individuality.
To enjoy an interior that is anything but boring, we rely on self-expression or more commonly known as "Mix & Match"! It consists in associating different nuances of styles for a very individual rendering and especially for our greatest pleasure, very playful.
It is the ideal project to bring a real personality to your home. Unlike the total look, we mix absolutely everything: prints, shapes, materials,… But how to succeed and play well with styles?
.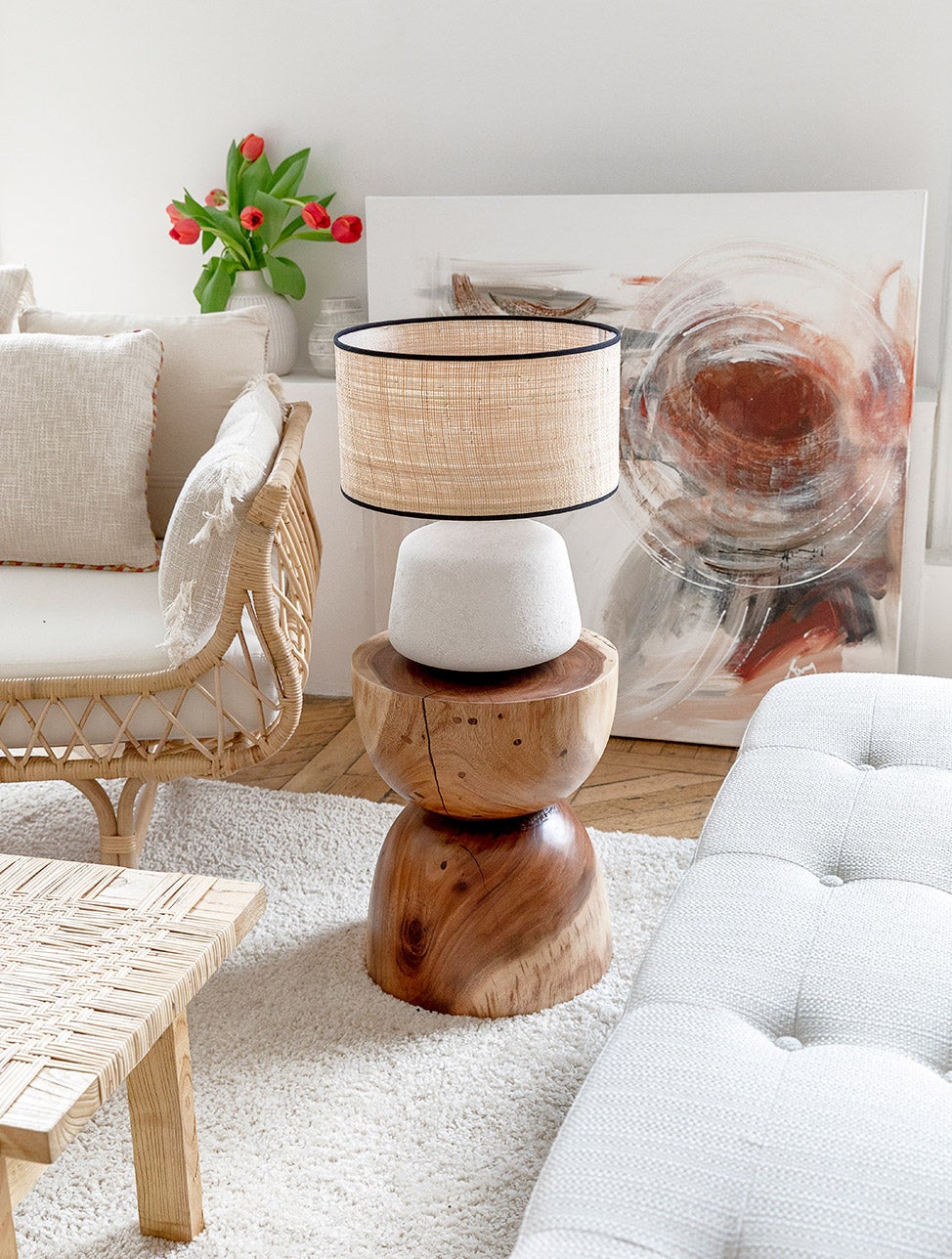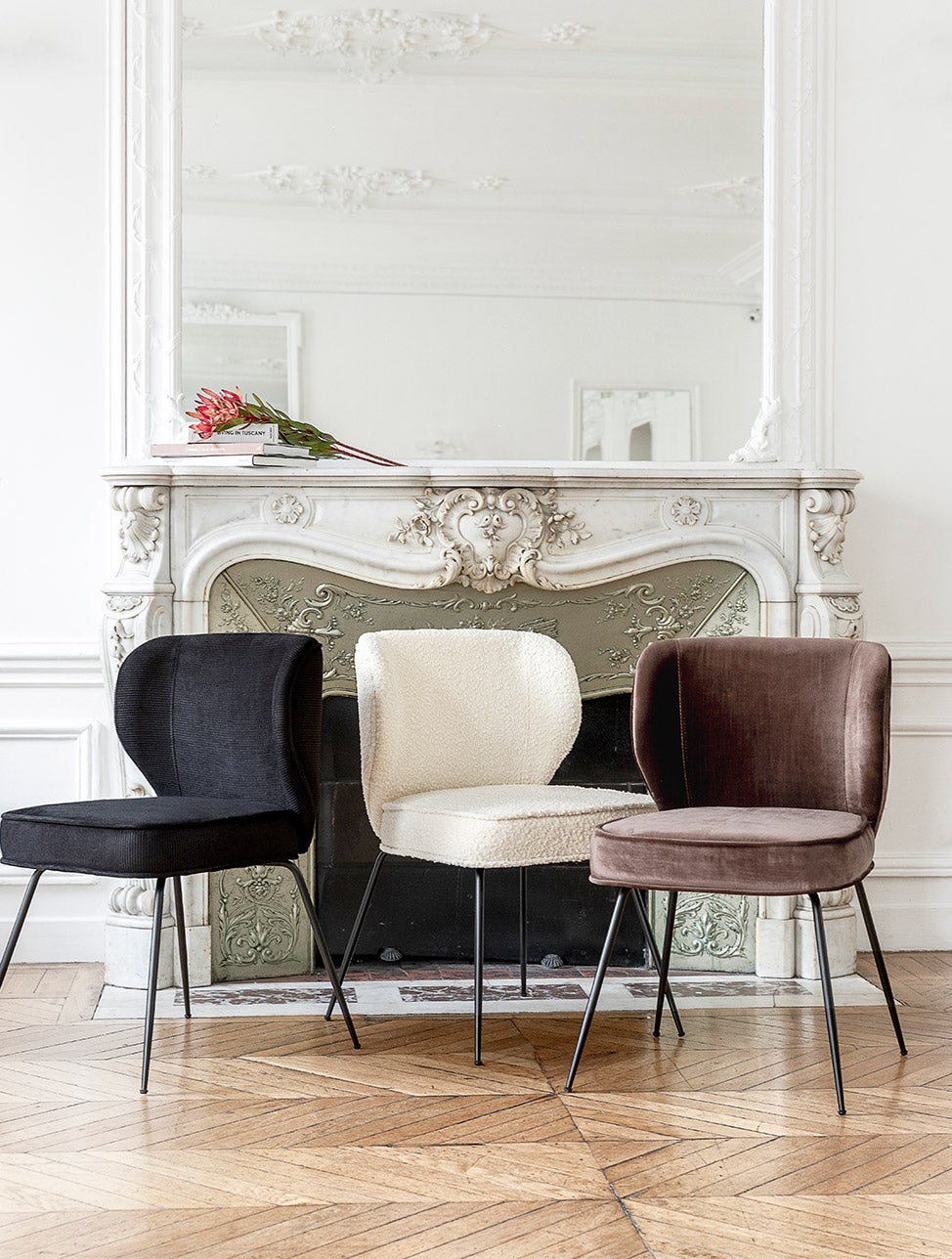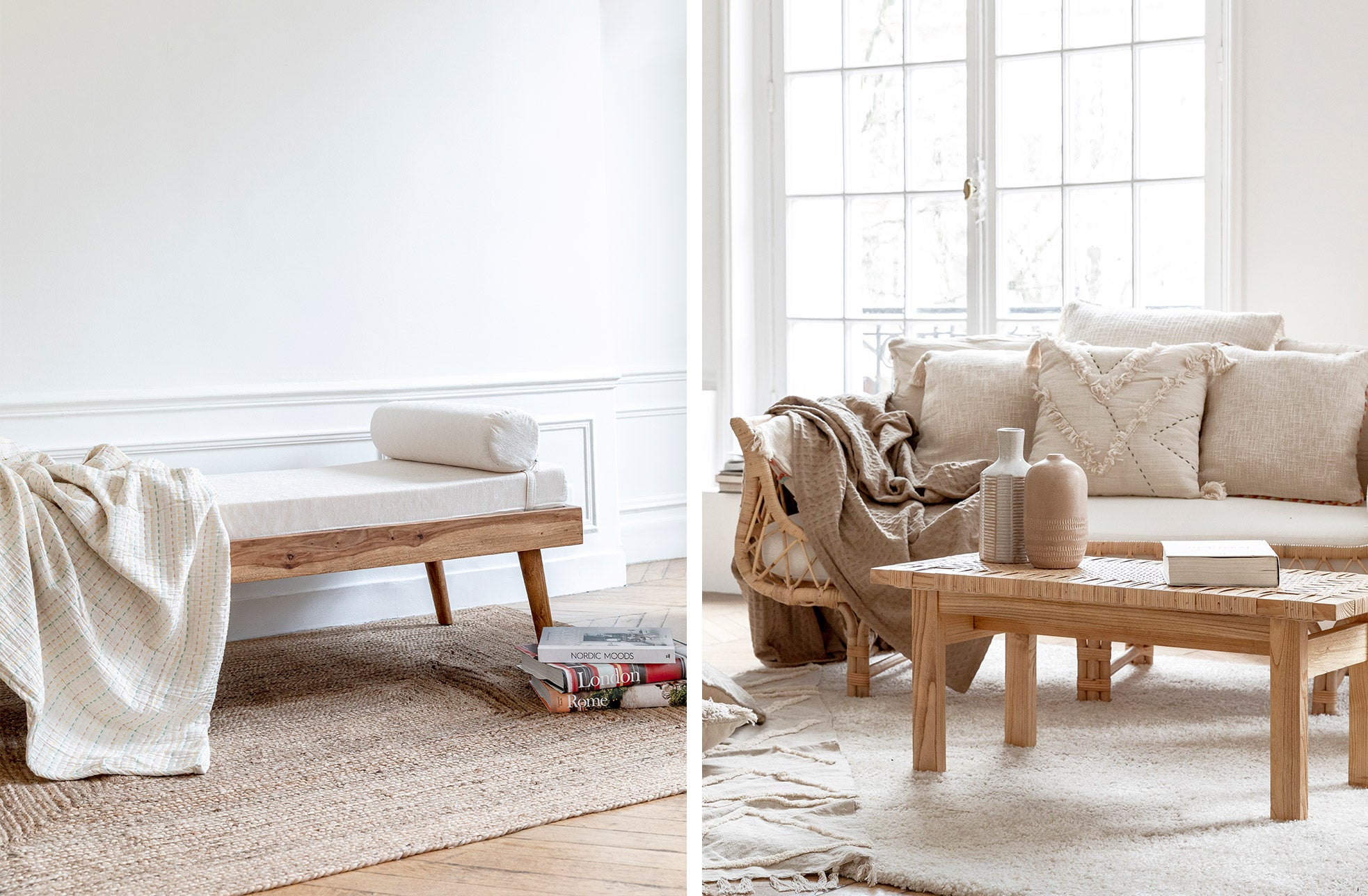 THE SPECIFICITIES
Strictly speaking, a good mix & match does not have strict rules! But be careful before you start not to fall into the cacophony. One real secret: arty and quality pieces.
. This decorative and expressive current inevitably involves a mixture of materials and materials. It is essential and very easy to play with the perspectives in order to create a contrast of scale and texture. Corduroy mixed with woven rattan, natural wood meeting steel, or travel souvenirs associated with designer pieces.

. To succeed in creating a harmonious atmosphere, it is inevitably necessary to respect a rule "the balance of nuances". Here, it is the bi-chromatic balance that we find: black and cream, the cozy-chic atmosphere has been privileged.
So let your individuality speak and express yourself! The result: A warm and lively interior, surfing the trends while telling your own story.
Art © Tiny de Bruin - Attrape le soleil 2, 2020 - via Artsper